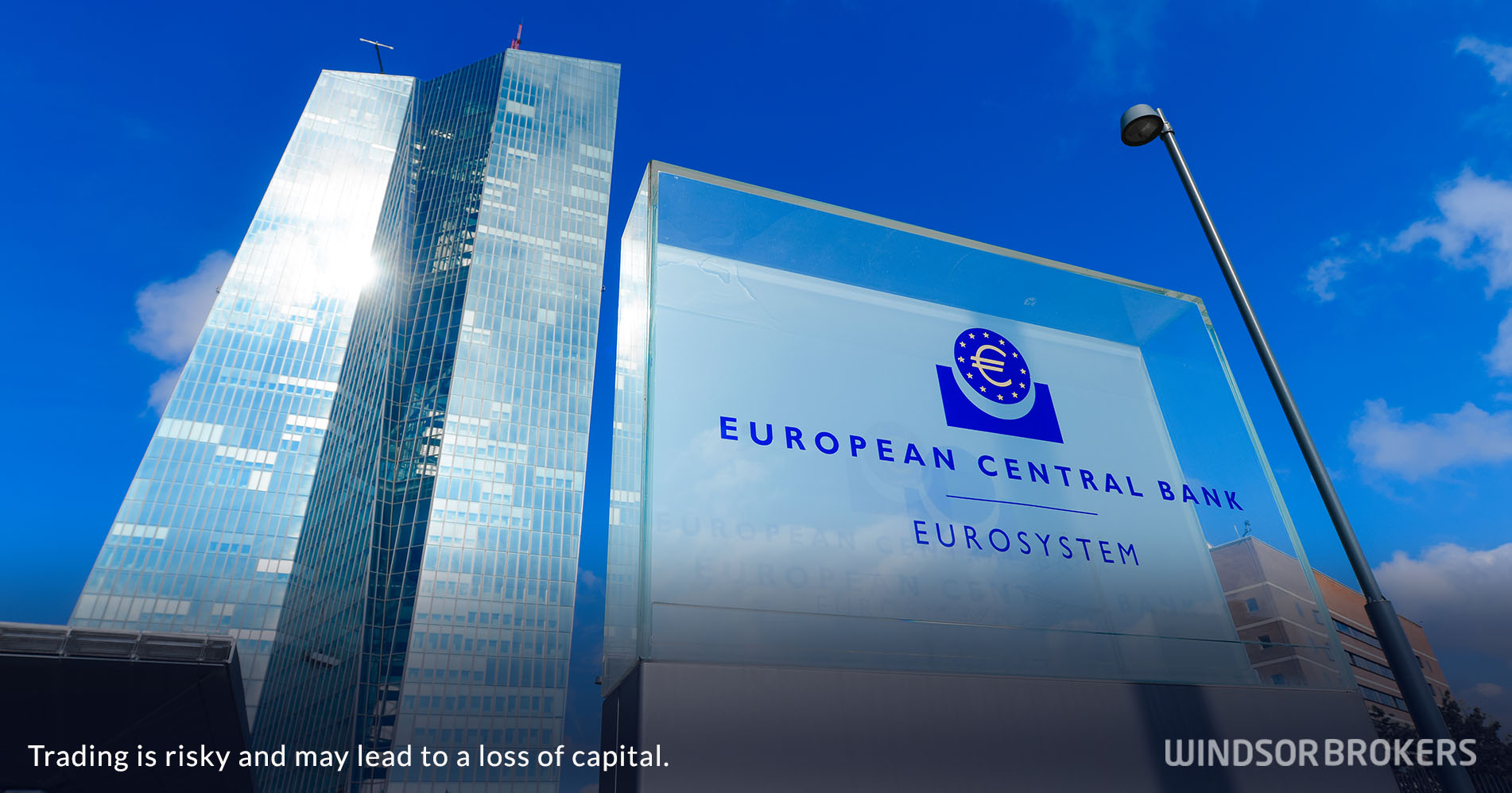 ECB raises rates by 50 basis points as expected, despite growing turmoil in banking sector
The European central bank raised its interest rates by 50 basis points, in line with expectations, despite markets betting for more cautious reaction, in light of developing crisis in banking sector, which resulted in sharp selloff in bank shares.
The central bank pushed its deposit rate to 3%, the highest since 2008, in extended reaction to persistently high inflation.
Although inflation edged lower in February and remains in a downward trajectory from the record high at 10.6%, it remains elevated and over four times above the ECB's 2% target.
Additional warning for the policymakers comes from continuous rise of core inflation, stripped from the most volatile components, which continues to rise and signaling persisting price pressures.
The ECB President Christine Lagarde, apart from her standard mantra that the central bank will continue to monitor the situation and act accordingly, as there are more tools in their toolbox, in continuous fight with inflation, said the key thing that inflation is projected to remain too high for too long.
The outlook remains pessimistic, as inflation is getting entrenched and more difficult to fight, with negative signals on downgrading growth outlook from previous estimation in December, adding to current expectations that economic growth should start to pick up in late 2024 and 2025.
The bloc's economy stagnated in the last quarter of 2022, as high inflation hurt spending and investments, but narrowly avoided recession, with fresh optimism seen on falling energy prices, which would partially offset negative impact.
President Lagarde pointed to deteriorating conditions in financial markets, which is expected to negatively impact on economic growth and to lower demand, but stressed that price stability remains the main task for the ECB, regardless to financial instability.
She also added that crisis in the financial markets must be separated from the central bank's key duty and that the ECB remains determined to bring inflation to 2% target.