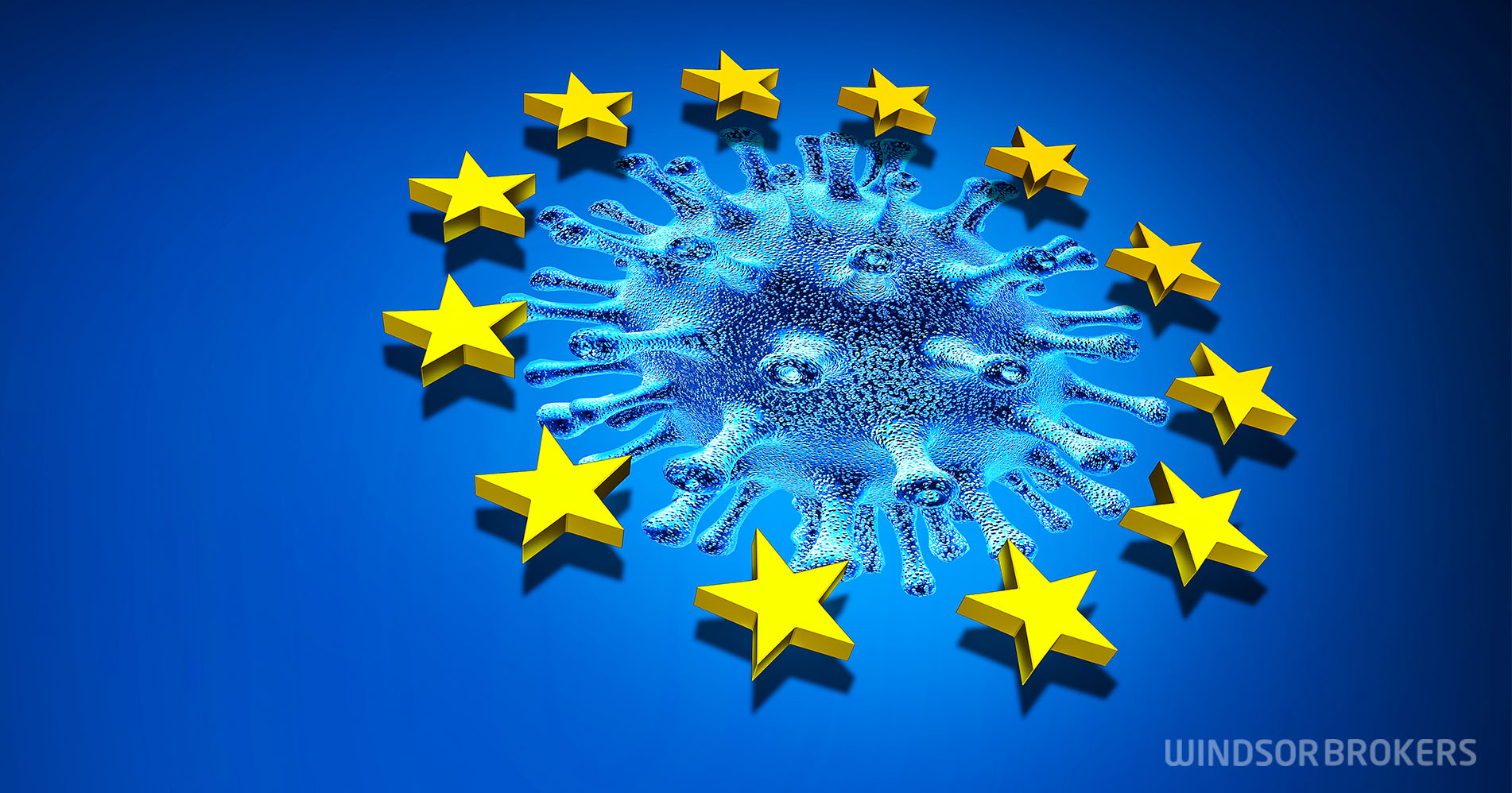 Eurozone economic recovery slowed in January as new lockdowns hit services sectors hard
Economic downturn in the eurozone deepened in January as soaring coronavirus infections prompted governments to renew tough lockdowns.
New strict measures hit hard the bloc's dominant service sector, offsetting a robust performance in manufacturing sector which kept the economy afloat during the crisis.
EU's Composite Purchasing Managers' Index, which tracks the average performance in manufacturing and services industries and provides a good indication of economic health, fell to 47.8 in January from 49.1 in December, slightly beating forecast at 47.5, but holding below 50 threshold and pointing to contraction.
Services PMI dropped to 45.4 in January from 46.4 previous month, but higher than 45.0 forecast, after Manufacturing PMI data for January, released earlier this week, showed that growth in manufacturing sector remains strong but lost pace at the start of the year.
Today's data show that bloc's economy started the new year on the back foot, with additional obstacles from stalling vaccine rollout and new virus strains circulating, adding to downside risk to forecasts for economic recovery.
Activities in the services industry in EU's large economies, such as Germany, France, Italy and Spain show continuous slowdown on stricter lockdowns and signal that economies are on track for contraction in the first quarter of 2021.
The eurozone economy contracted 0.7% in Q4 2020 and economists expect that it would take up to two years for the economy to return to pre-pandemic levels.