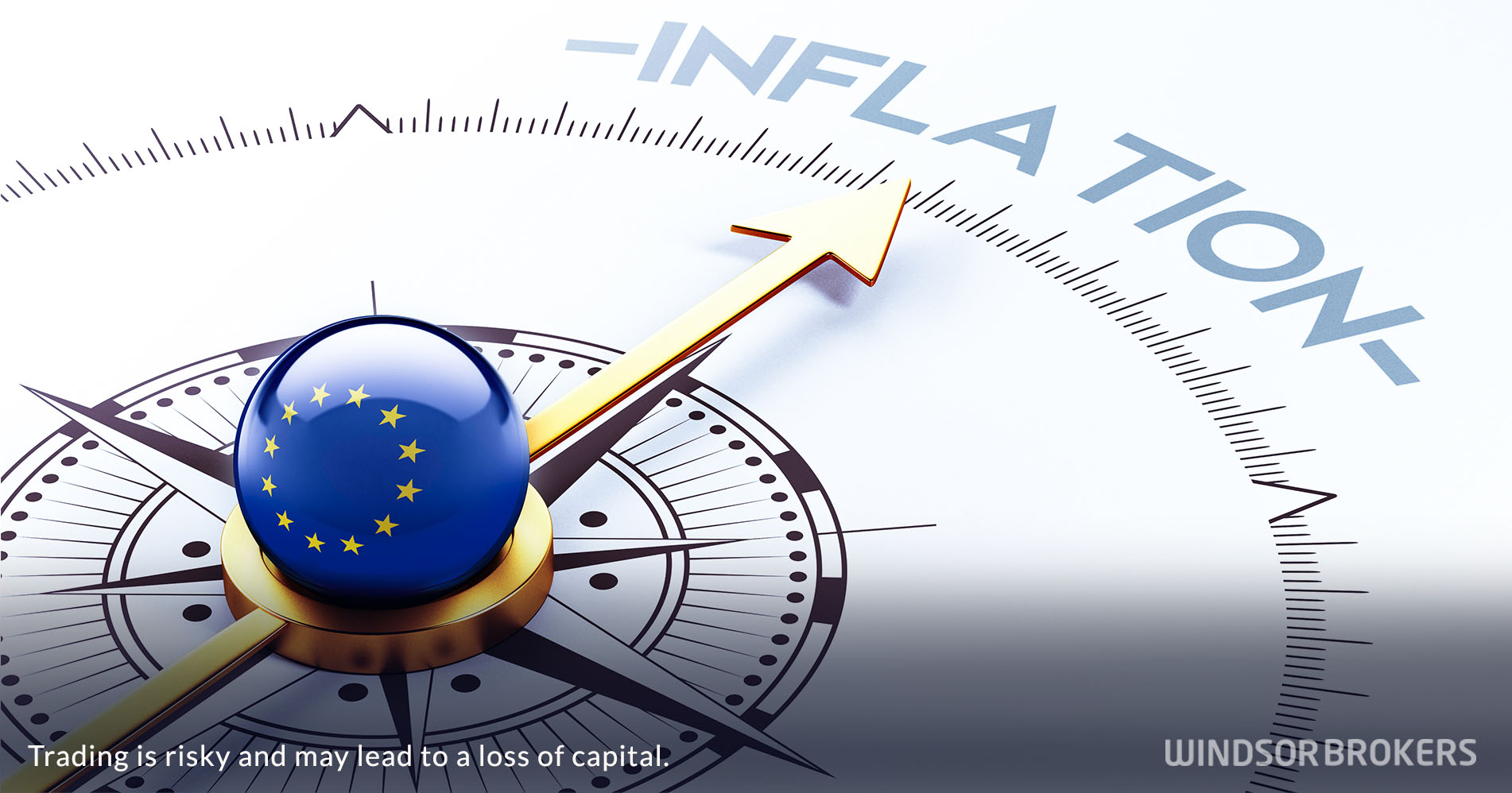 Eurozone inflation falls below expectations in May
Inflation in the Eurozone eased more than expected in May, suggesting that recent cycle of the fastest ever increase of interest rates is starting to give results and also ease pressure on the European Central Bank for the future steps in policy tightening.
Annualized EU inflation dipped to 6.1% in May from 7.0% previous month and below 6.3% forecast, while closely watched core inflation, which excludes the most volatile components also surprised on drop to 5.3% (the lowest since January) last month vs 5.5% consensus and 5.6% in April.
Easing underlying inflation contributes to expectations that the central bank should opt only for cautious and data-driven rate hikes in the near future, adding to hopes that the worst is behind us.
Significant drop in food inflation (12.5% in May from 13.5% in April) also adds to brighter outlook, however, the problem with high inflation is still far from solved, as inflation remains well above the ECB's 2% target, although moving so far in the right direction and generating initial positive signals.
The Eurozone inflation is facing two strong and opposite forces, with significantly lower energy prices pushing headline inflation fast, but tight labor market triggers faster wage growth (currently at 5%-6% range, still much above ECB's target) and likely to continue to fuel inflation.
The European Central Bank will also continue to closely monitor economic growth, which appears to be less resilient than initially anticipated.
Slower that expected growth pace in manufacturing sector is likely to have significant negative impact on overall performance, despite upbeat results from services industry.