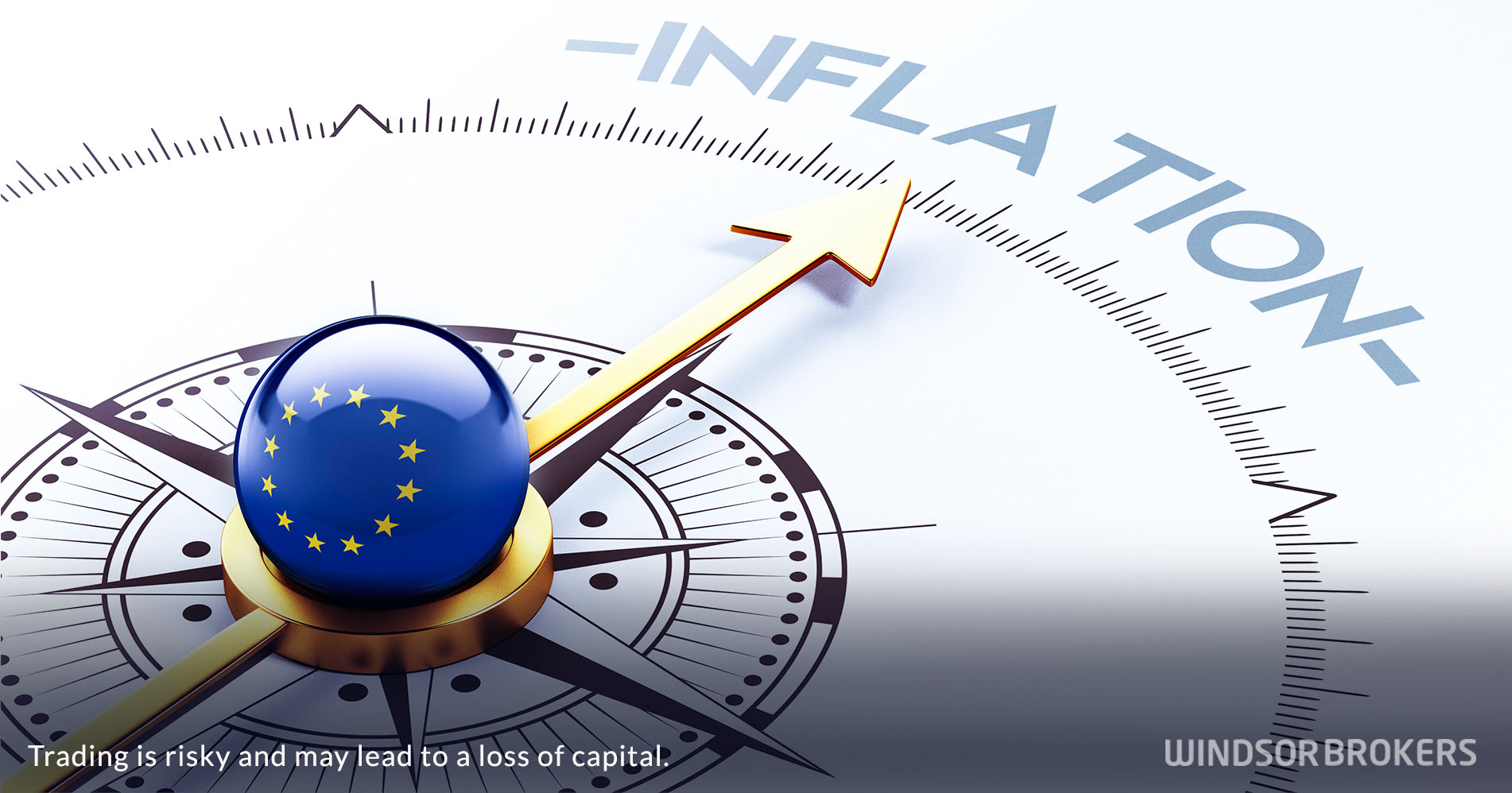 Eurozone inflation hits new record high in May
Eurozone inflation continued to rise and hit new record high at 8.1% in May, on jump from April's 7.4% and beating expectations for 7.7% increase.
The core inflation which excludes volatile food and energy prices, as well as alcohol and tobacco and used as a gauge for the price growth by the ECB, rose to 3.8% y/y in May from 3.5% previous month.
Fresh acceleration signals that prices growth continues to broaden, adding pressure on the ECB for more radical action and indicates that is not only the energy pulling the prices higher.
Recent strong rise in consumer prices signaled that the period of low and anemic inflation that was seen in past decade, was replaced by new epoch of fast price growth, sparked by a various factors, such as persisting disruptions in supply chains and the impact from the conflict in Ukraine.
The ECB will meet in June and expected to officially end a bond purchases, while President Lagarde and chief economist Lane already signaled rate hikes by 25 basis points in July and September that will bring the rate out of the current negative zone, though spiraling problem with inflation getting entrenched and rise in wages adds to growing risk, putting the central bank under increased pressure to act more aggressively to bring soaring inflation under control.
A number of the ECB policymakers urge for 0.5% hike, arguing that this would be more appropriate action in attempts to stabilize growing prices, but also to prevent doubts in the central bank's capability to anchor surging inflation.