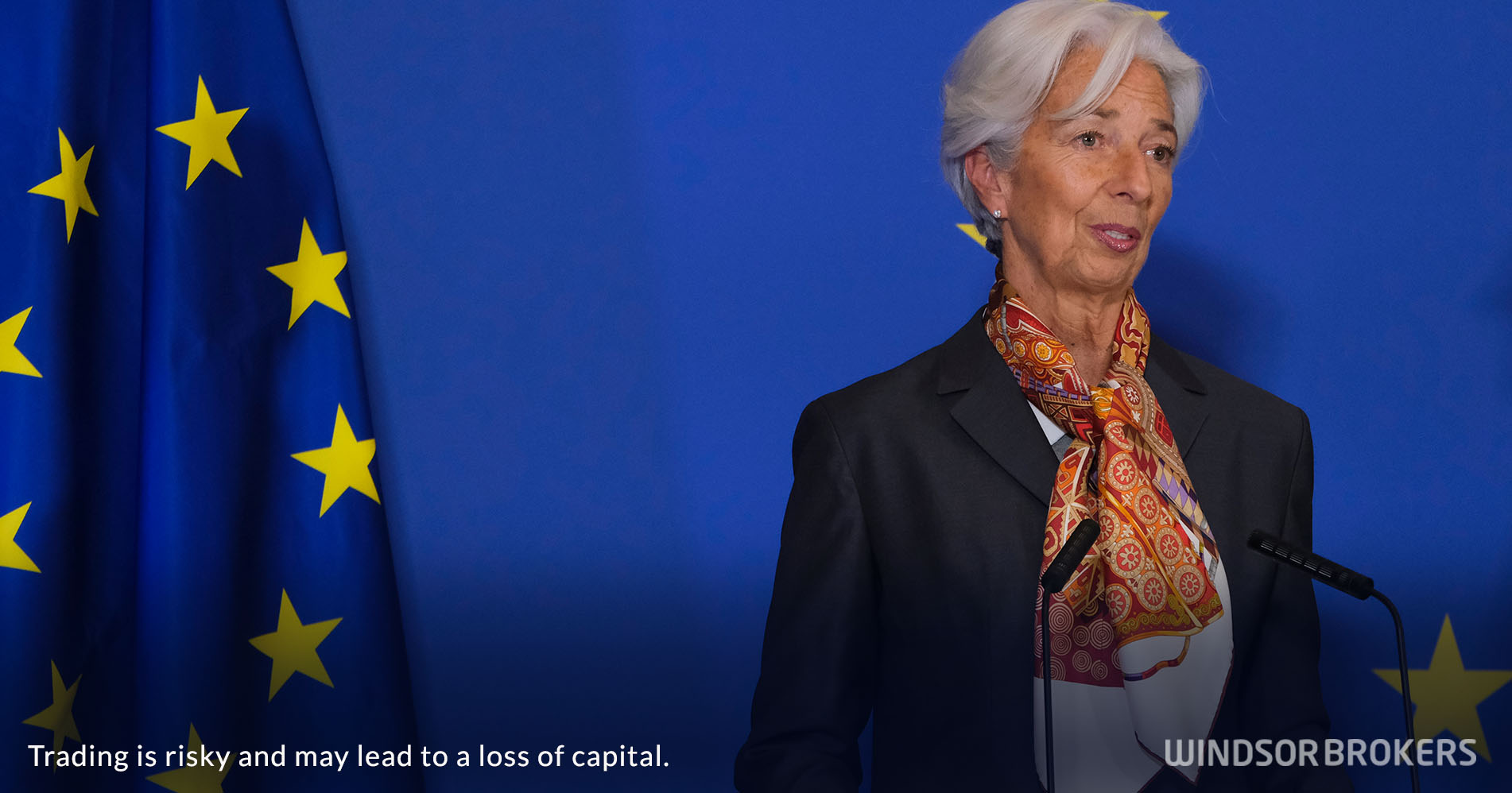 The ECB raises interest rates by 75 basis points
The European Central Bank raised all three key interest rates by 75 basis points on their September policy meeting today, remaining firmly on track to bring soaring inflation under control.
The decision was widely in line with expectations, following a weeks a discussions between the policymakers in assessing the situation, though some less-hawkish members were trying to lower expectations.
The ECB, as they announced in July meeting, continued to base their decision on data and the current situation, with inflation hitting a record high at 9.1% in August and becoming increasingly broad, increasing risk of getting entrenched that prompted policymakers to an unprecedented step of 75 basis points hike in September.
Negative revision of ECB's inflation projections which sees inflation at 8.1% in 2022, 5.1% in 2023 and 2.3% in 2024, also contributed to the central bank's decision.
The ECB's President Christine Lagarde, said in the following press conference that the central bank is going to continue to raise interest rates to reduce inflationary pressure, but pointed again that future decisions will be based on data-dependence and from meeting to meeting.
Talking about the actions of the central bank, Mrs. Lagarde pointed that the ECB ended its quantitative easing and pushed interest rates from the negative territory, as underlying inflation remains elevated and prices are expected to rise further over a period of time, before the ECB's measures start to give results and start pushing inflation towards central bank's 2% target.
Talking about the economy, Lagarde said that the economy is going to stagnate in the period towards the end of 2022 and early 2023 that resulted in downgrade of the ECB's outlook for the economic growth.
Outlook for the economic growth is expected to remain negative and economic recovery to further lose steam, despite significant improvement in the services sector, as lifting Covid restrictions boosted activities in the sector, but businesses suffered from worsening economic conditions.
Growing uncertainty over the economic conditions, falling confidence in the institutions and deepening crisis, will mainly contribute to economic slowdown.
The ECB President highlighted a sharp rise in energy and food prices as a main generator of inflation, along with persisting supply bottlenecks, which slightly eased but continue to obstruct production.
Lagarde expects gas prices to rise further, as tensions between Russia and the EU regarding sanctions and energy supply deepened, with growing fears that Russia will completely halt gas supplies to the Europe, ahead of the winter that may have a catastrophic consequences, while she expects oil prices to moderate further.
The EU labor market remains robust for now that keeps a dash of optimism, but the situation in the sector is likely to deteriorate if crisis deepens.
Lagarde stressed that risk to growth is primarily at the downside, due to major problems generated by the war in Ukraine that would further worsen economic conditions on persistent shortage of energy supplies and rise of energy and food prices.
She also pointed to supply as a main driver of inflation in the EU, in comparison to US inflation, which is primarily driven by demand.