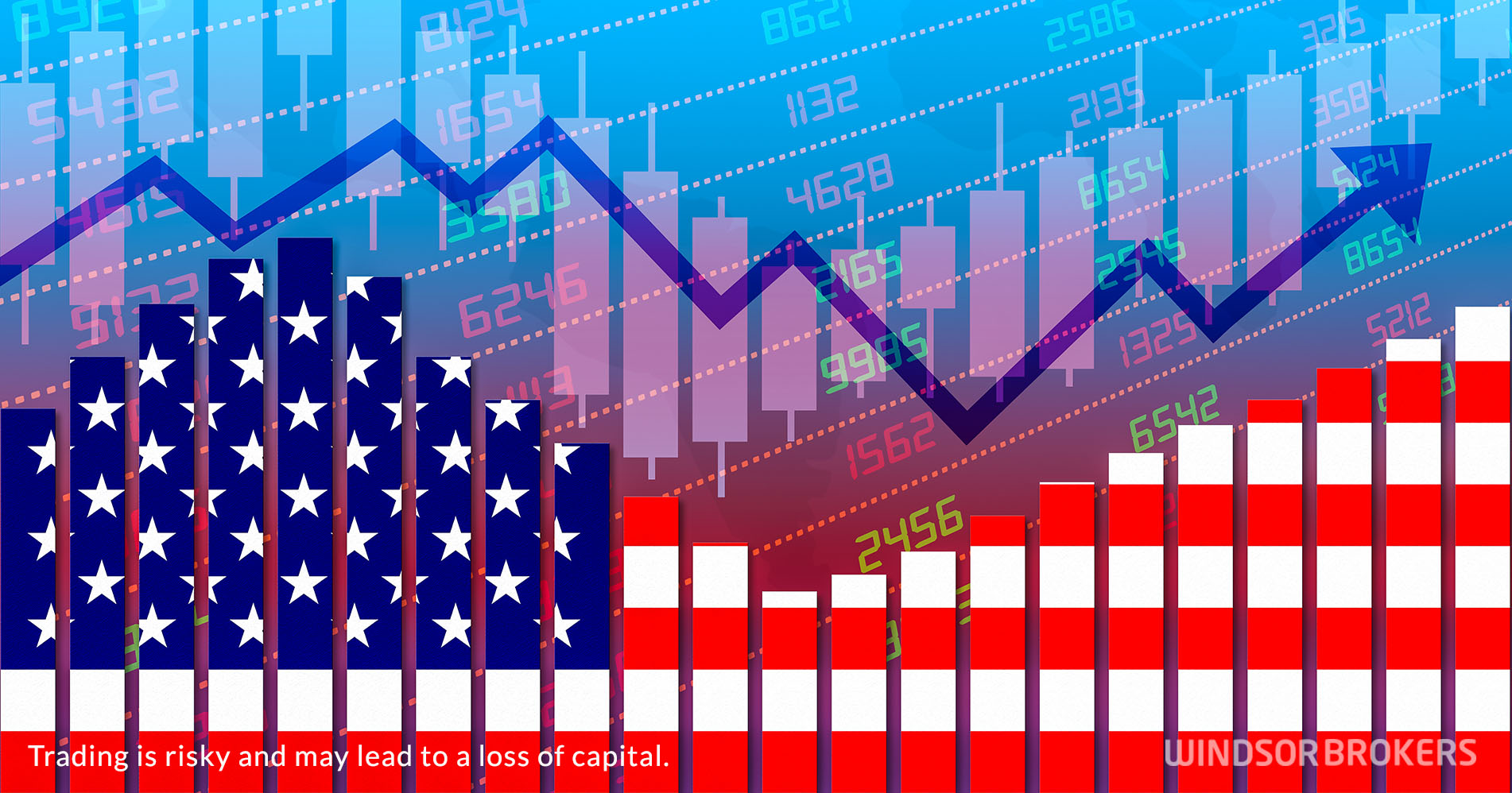 The US economy grew slightly above expectations in Q2
The US gross domestic product increased at 6.6% annualized rate in its second estimate for the second quarter, revised up from 6.5% expansion in July and slightly below consensus for 6.7% growth.
The economy expanded by 6.3% in the January/March period, reversing losses it suffered during two-month recession, caused by the new wave of Covid-19.
Faster than expected economic growth in the second quarter pushed the GDP to the level above pre-pandemic peak.
Consumer spending which contributes to the economy by more than two thirds, was supported by massive fiscal stimulus and vaccination that boosted the services sector on increased demand for hotel accommodation, air travel and entertainment, however the latest data show that economic growth started to lose momentum early in the third quarter on resurgence of Delta variant of coronavirus in the United States.
Persisting supply shortages also contributed to the slowdown by causing shortages in a number of goods, such as motor vehicles and household appliances that subsequently hurt retail sales.
Despite some weaker than expected numbers the economists believe that the economy is solid and underlying demand is expected to remain strong that would offset negative impact from fresh virus spread and supply constraints, although big banks have slashed their GDP growth estimates for the third quarter.
Goldman Sachs revised its growth estimate from 9% to 4.5% pace while Bank of America downgraded estimation to 5.5% from 7%.
Fading boost from fiscal stimulus is not expected to significantly impact consumer spending, which remains underpinned strong recovery in the US labor sector.