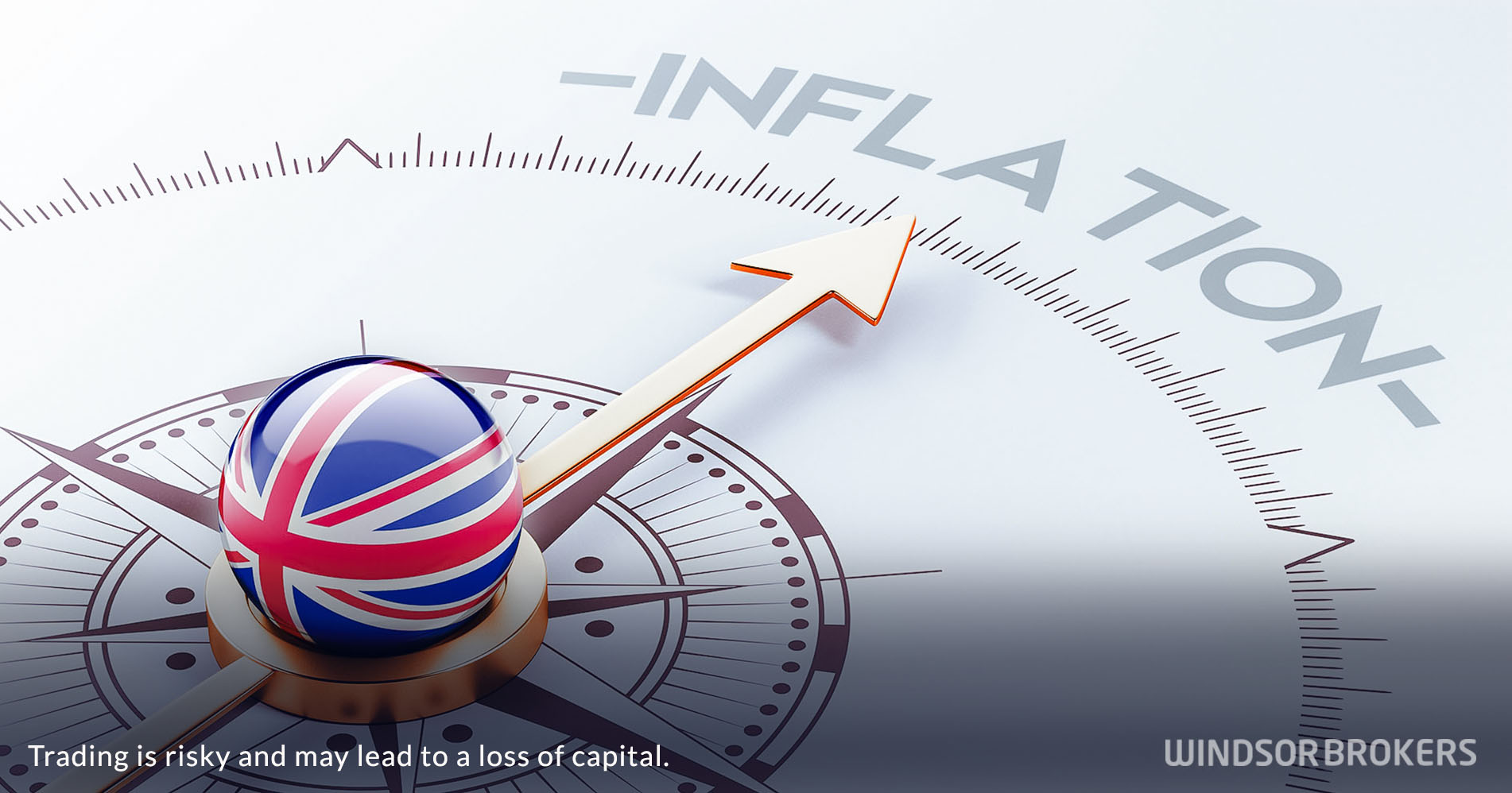 UK inflation soars to the highest since 1992 in February
Raging UK inflation rose to the highest in 30 years in February, extending uninterrupted rise into fifth straight month, lifted by soaring prices of petrol energy and food.
Annualized figure of consumer prices rose by 6.2% last month, after 5.5% rise in January and overshot expectations for increase by 5.9%, while monthly inflation was up 0.8% vs 0.6% forecast and following January's drop by 0.1%.
So called core inflation, which excludes volatile food and energy components, was up 5.2% y/y in February, also hitting the highest since 1992, from 4.4% rise in January and above 5.0% consensus.
The biggest drivers of stronger than expected price jump In February were household energy bills, which rose around 25%, compared to the same period last year and higher petrol prices.
Soaring commodity and energy prices on growing uncertainty over the war in Ukraine, continue to boost price pressures, with the United States having the highest annual inflation in the G7 group of countries, while the Great Britain climbed to the second place after February's data.
Economists point to the problem that most of global central banks remain a few steps behind in fighting inflation and it seems unlikely that any action they take now would be sufficient to curb rising inflationary pressures, expressing fears that high inflation could persist for years, as conflict in Ukraine and the impact on the major economies from sanctions on Russia, will remain a main generator of inflation.
On the other side, some economists are more optimistic, expecting the inflation to peak soon, with stabilization in commodity prices to ease price pressures and push inflation towards targets of the central banks by next year.
However, stronger than expected inflation rise in February, increases pressure on the Bank of England, which raised its forecast for annual inflation to 8% last month, to keep on raising interest rates, but to carefully balance its steps in curbing inflation, to avoid pushing the economy into recession, as high households bills and rising taxes could hurt economic recovery.