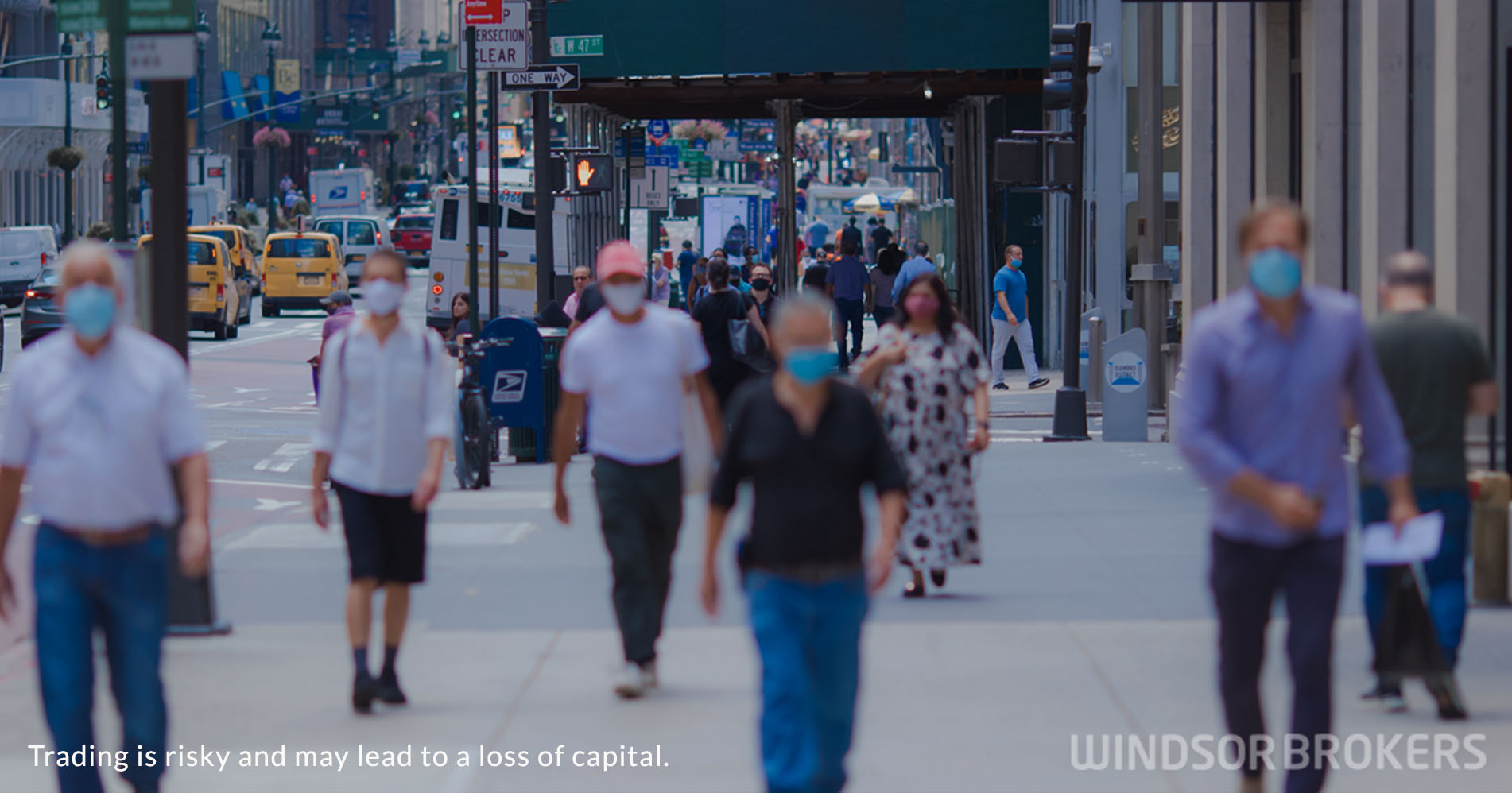 US weekly jobless claims fall to the lowest since mid-March 2020, point to continuing recovery in the labor sector
The US weekly jobless claims fell 29,000 to 348,000 last week, hitting the lowest since mid-March 2020 and signaling that the US labor sector continues to recover from the deep crisis caused by coronavirus pandemic.
The previous week's figure was revised to show 2,000 more applications for unemployment benefits received that previously reported (377,000 from 375,000).
The latest data show a healthy drop in jobless claims, signaling that the latest rise in Delta variant of coronavirus – which poses a significant risk to the labor market recovery – isn't having a significant impact on the economy and pointing to a healthy jobs reports for this month.
The jobless claims continue to grind lower as more than a half of the US population has been fully immunized against Covid-19 that allows economy to fully reopen and employers to increase hiring but jobless claims, despite significant decline from a record 6.1 million in early April 2020, are still above the 200-250K range that points to healthy labor market conditions.
Economists turn focus towards jobs report for August, as payrolls growth is likely to remain strong while claims remain below 400,000 and after the US economy created 943,000 jobs in July.
The so-called continuing claims which are a good indication of hiring, will be released next week and expected to provide more clues about hiring in August, after the number of states have pulled out of federal government-funded unemployment programs, but without evidence that early termination of federal benefits has led to an increase of hiring in these states.