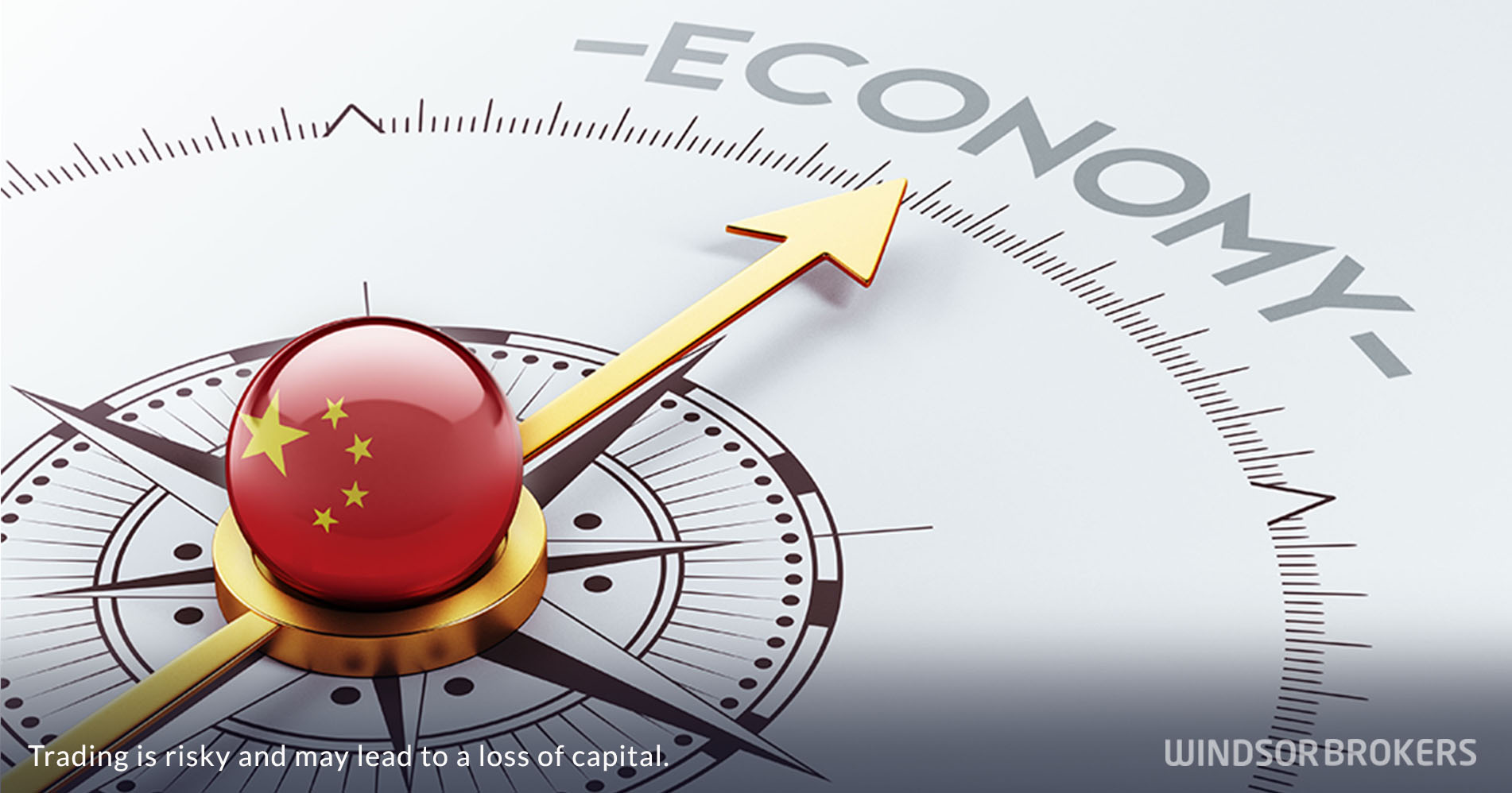 China's economic growth slows in Q4, but beats expectations
Chinese gross domestic product grew 2.9% in the last three months of 2022, beating expectations for 1.8% expansion, but was well below 3.9% growth in the third quarter.
Excluding the biggest slowdown in the second quarter (0.1% vs 1.8% f/c) the economic growth fell to the worst levels in decades, as the economy was hit by the latest wave of strict Covid measures and a slump in China's property market.
Significantly smaller than expected drop in China's retail sales in December (-1.8% vs -8.6% f/c), as well as better figures in comparison to the previous month's performance (-5.9%) was among main contributors to Q4 performance, along with acceleration in industrial production which strongly beat forecasts (Dec 1.3% vs 0.2% f/c), though much slower from November's 2.2%.
Although the Q4 figures were above expectations, analysts remained cautious and point to still weak overall picture, with focus on situation in the near-term after China suddenly lifted its long lasting zero-tolerance Covid policy.
This opens prospects for stronger economic growth in the near future, but the outlook is overshadowed by growing concerns over fresh rise in new infections after restrictions have been lifted, persisting weakness in the property market and fears of lower global demand.
Economists predict that 2023 will be turbulent after the economy grew by 3.0% last year, strongly undershooting expectations for 5.5% expansion and especially compared to 8.4% growth in 2021, as 2022 performance, excluding the pandemic 2020 year, was the worst in over 40 years.
Actions taken by Chinese government in lifting Covid measures and attempts to cushion a negative impact from severe downturn in property sector, add to brighter outlook for 2023 as economists forecast growth to accelerate to 4.9% in 2023, though drags on growth are expected in first three months of the year, with expectations that recovery would start to pick up later.