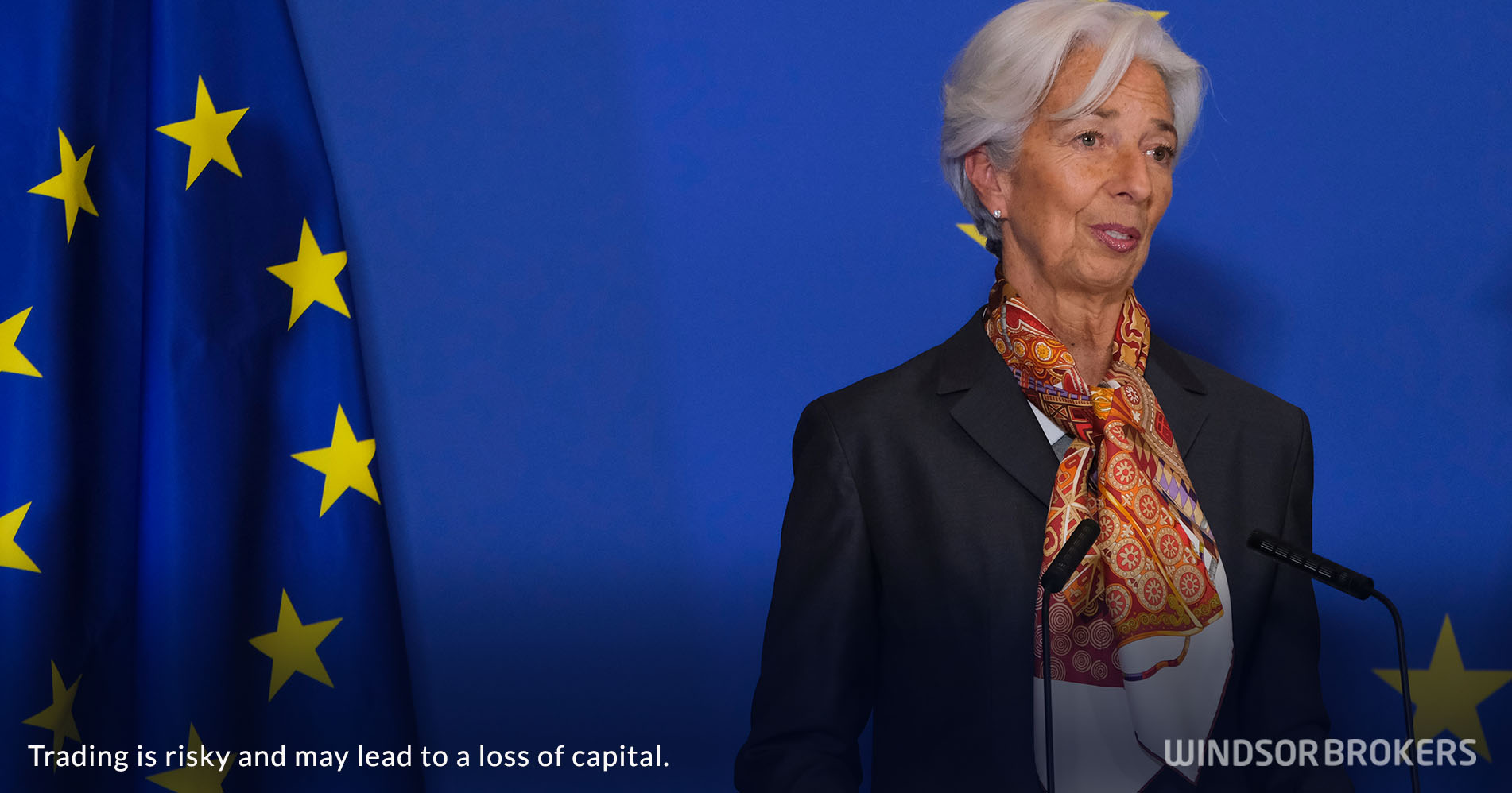 ECB ends Asset Purchases and signal 0.25% rate hike next month
The European Central Bank announced an official end of its long-lasting stimulus program and kept interest rate unchanged at -0.5%, in widely expected action at the central bank's June policy meeting, but focus was on the next steps, which the ECB partially presented.
With the situation, in which inflation currently stands at the record high at 8.1% and tends to rise further, while surge in energy prices triggers strong price growth and darkens the outlook, the ECB signaled policy tightening as from July.
The central bank's first rate hike in over a decade, will bring the ECB to the club of major central banks which already started to tighten their policies, but will still trail most of its global peers, such as the US Federal Reserve and the Bank of England.
The ECB's President Lagarde, in the press conference following the policy meeting, announced a quarter percentage point hike in July and further tightening in September, though she explained that the further policy decisions will be calibrated according to the situation and inflation outlook at that time.
Many economists were betting for two 0.5% hikes in July and September, but so far the only certain thing is 25 basis points hike in July, while the size of the first hike also being intensely debated by policymakers, before the reach their final decision.
Mrs. Lagarde said that the decision was unanimous, highlighting the unity of all Council members, adding that the central bank will use all available tools in attempts to put raging inflation under control, however, she stressed that inflation will not go lower immediately after the ECB's first rate hike.
Instead, Lagarde signaled that the process will be long, using the 'medium-term' timeframe in which the ECB's action will start to impact strong price growth and inflation will move towards the central bank's 2% target.
The central bank raised its inflation projections once again, expecting inflation at 6.8% this year, compared to the previous forecast at 5.1%, while projections for 2023 are at 3.5% and 2.1% in 2024.
In the case of further inflation rise and projections changes, it would require quicker rate hike, leaving a number of possible scenario on the table.
Economists expect the ECB to opt for 0.5% increase in September, if conditions deteriorate that Mrs. Lagarde also mentioned in the press conference, but see slower pace in the next meetings, with markets pricing for 144 basis points of rate hikes by the end of the year and anticipate further hikes in 2023 that will push interest rate towards the peak near 2%.