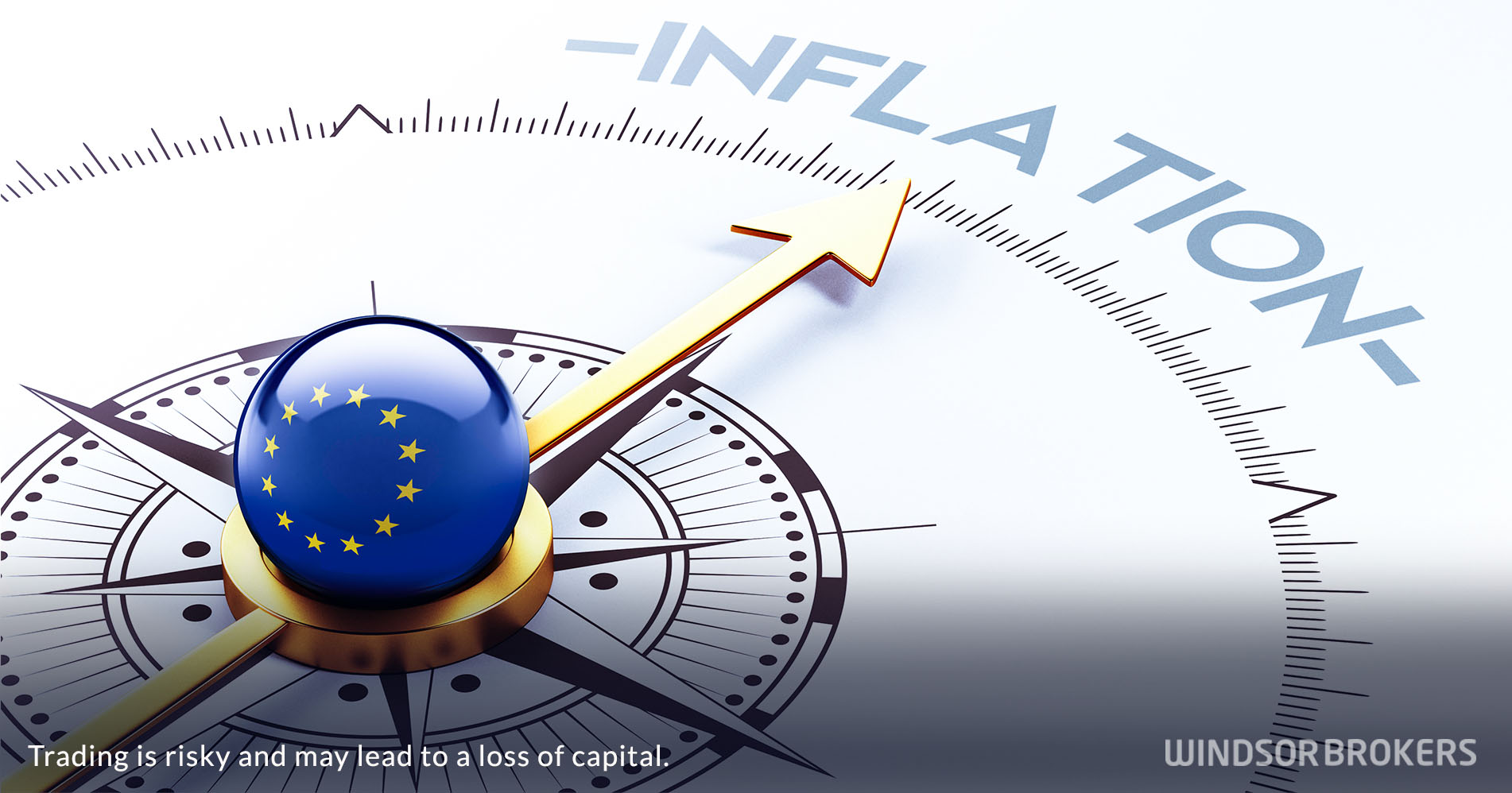 Eurozone inflation hits new record high in June
Eurozone inflation soared to new record high at 8.6% in June from 8.1% in May and beat forecast for 8.4%, mainly driven by higher energy prices, though contribution from rising prices of food and services was also significant.
So called core CPI which excludes volatile food and energy components, rose to 4.6% in June from 4.4% in May, adding to signals that inflation is few times above the central bank's 2% target and at uncomfortably high levels that prompts businesses and workers to adjust to the new reality.
Fuel prices rose by 41.9% in June, while the cost of food was 11% higher, increasing pressure on the economies as well as the European central Bank, which signaled its first rate hike this month, with initial bets for 0.25% rate hike, being challenged by expectations that the ECB may opt for more aggressive action after data showed that inflation continues its strong rise, as the rates first need to emerge from the negative territory (-0.5%) in which the stay since 2014.
Inflation in the bloc of countries sharing Euro is in steep ascend for over one year and was initially boosted by a huge amounts of money distributed to support economies during Covid lockdowns and post-pandemic supply disruptions that caused a big shortages in the market and pushed the prices higher, while the consequences from the war in Ukraine and western sanctions on Russia, resulted in significant drop in oil and gas supplies, resulting in a sharp rise of energy prices.
Also, soaring inflation is likely to be further inflated by strong jobs growth, as unemployment in the bloc fell to the record low and strong hiring in current conditions  would signal wages growth and add to inflationary pressures.