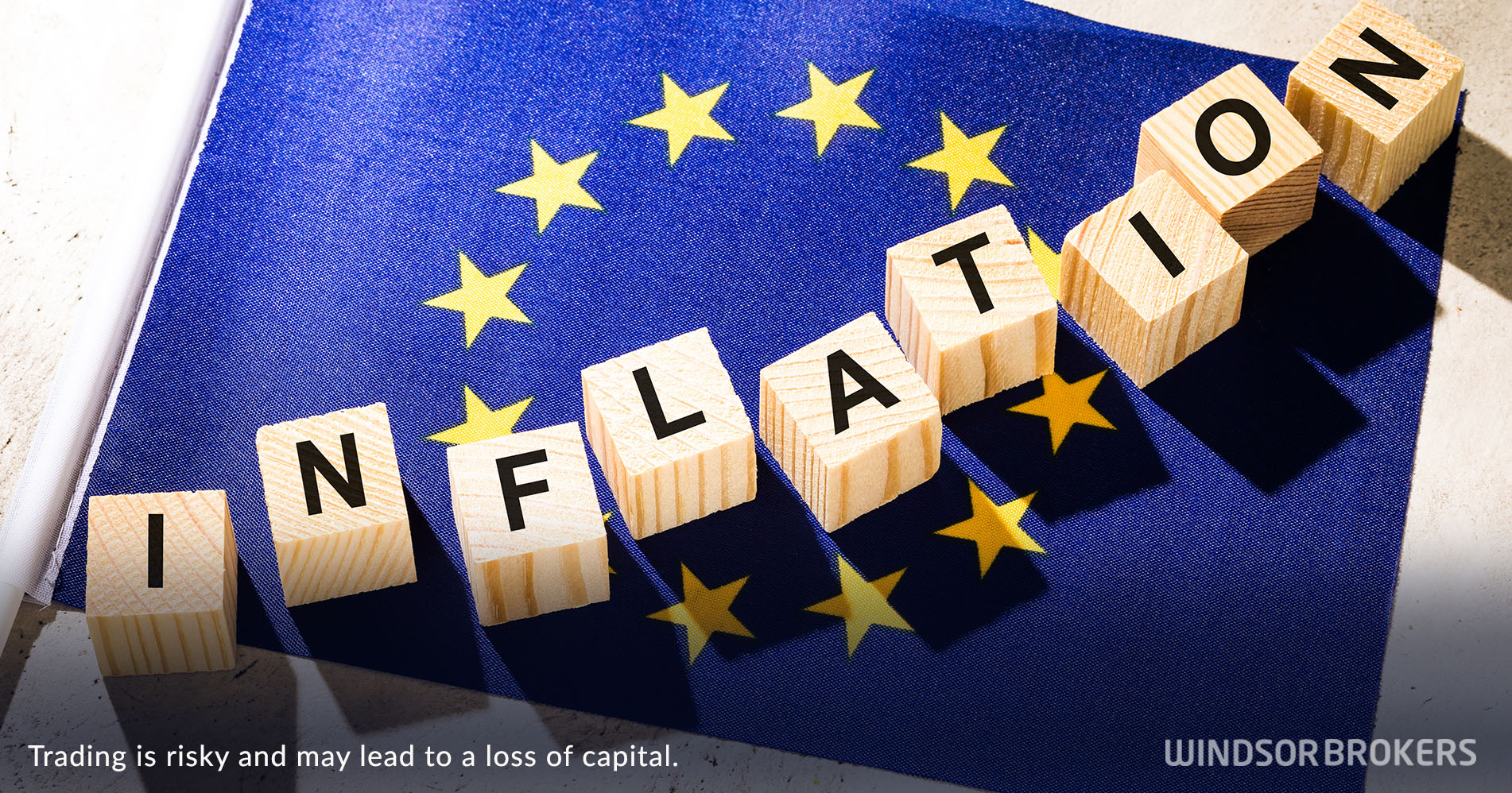 Eurozone inflation rises to new record high in October
Inflation in the bloc of 19 countries sharing Euro hit new record high in October, rising to 10.7% from 9.9% previous month and well above consensus to 10.2% rise.
Fresh rise in consumer prices was mainly fueled by soaring energy and food prices, as well as imported industrial goods, with Germany, France and Italy, where inflation rose strongly above expectations, being the biggest contributors to October's figure.
Higher than expected CPI numbers in the Eurozone in October add to fears that inflation is getting entrenched, which would make ECB's task in fighting high inflation and restoring price stability, more difficult.
Soaring inflation also signals that the European Central Bank needs to continue tightening its monetary policy, as they already raised interest rates by 200 basis points in past three months, bringing its deposit rate to 1.5% and signaled another hike in December, as the ECB expect rate to peak at 2.9% in 2023, which is below the recent market forecast at 3.2%.
Adding to the signals that price pressures are broadening was a stable rise in co called core inflation, which excludes volatile fuel and food components (Oct 5.0% from 4.8% in Sep) and is closely watched by the ECB.
Economists are slightly optimistic as gas prices, which are still high but well below their peaks in late summer, may ease strong pressure that the European Union is facing in the winter, though weak euro and rising wage prices continue to weigh and may make the ECB's fight with inflation more difficult if conditions continue to deteriorate, in scenario that cannot be ruled out.