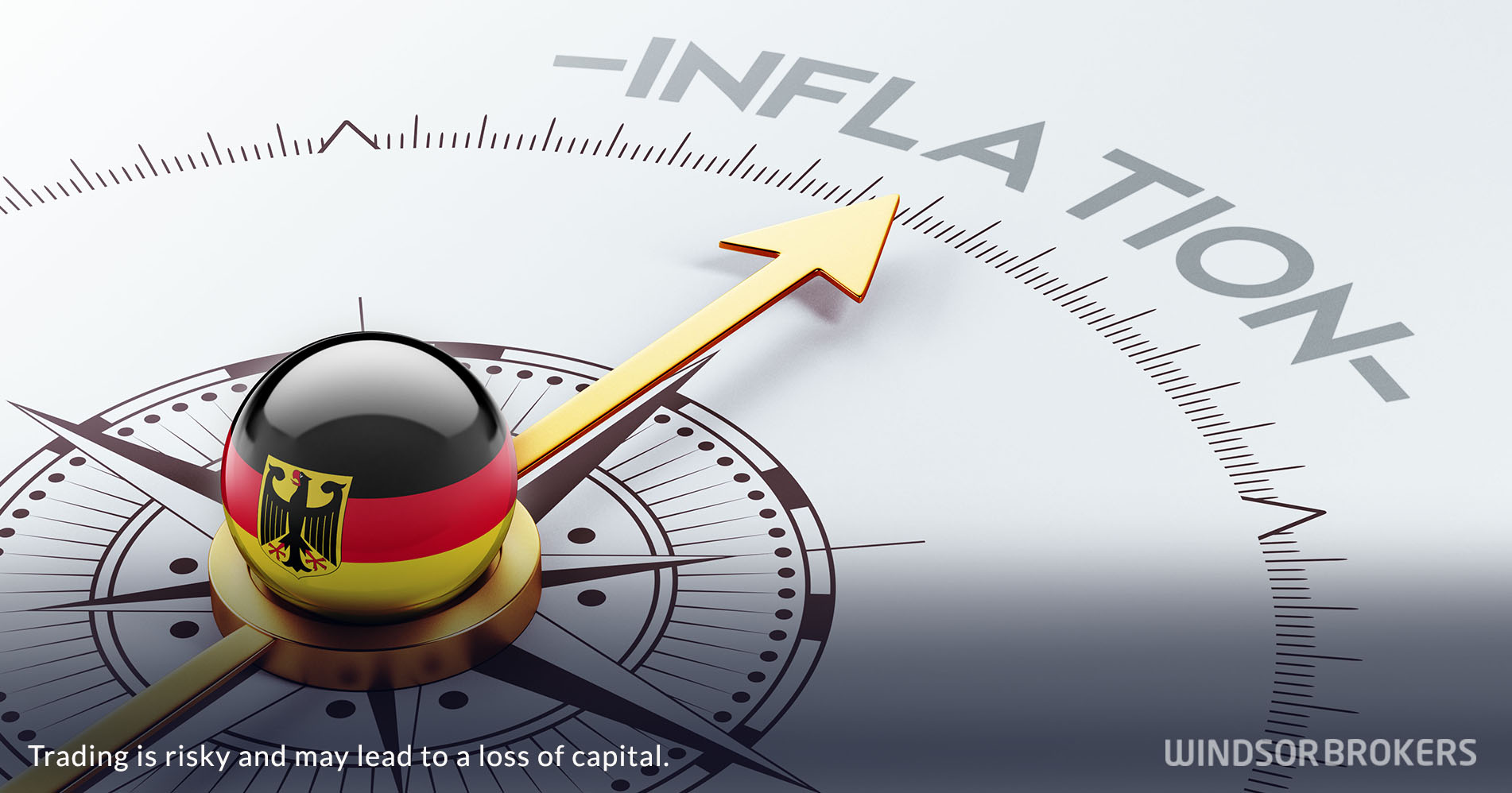 German inflation continued to rise after a brief pause and hit the highest in nearly fifty-years in August
Inflation in the Europe's largest economy picked up again in August following a slight ease in July, suggesting that initial signal of possible peaking was false and inflationary pressures continue to rise.
Annualized inflation rose to 7.9% in August, returning to the highest since 1973/74, initially hit in May with subsequent short easing to 7.5% in July and beating expectations for a rise to 7.8%.
Monthly figure showed inflation rising by 0.3% in August, in line with expectations and unchanged from the previous month.
Inflation indicator (HICP) harmonized to be comparable with CPI data from other European Union countries, rose to 8.8% in August from 8.5% previous month, matching the forecast.
The main driver of inflation in August was again a conflict in Ukraine, as tough sanctions imposed on Russia significantly reduced gas supplies, sending energy prices to a record highs that caused a chain reaction on a number of goods, hurting economic growth, with rising food prices adding to strong rise in the cost of living.
Expressed in a numbers, energy prices contributed to inflation by 35.6% rise in August, while food prices were up 16.6% for the month, adding to persisting problem with supply chains.
In attempts to cushion strong negative impact from soaring prices, the government lowered taxes on diesel fuel and gasoline and introduced a cheap ticket for the public transportation.
German central bank said that inflation outlook for coming months is extremely uncertain but expect that inflation could rise further and reach a double-digit values towards the end of the year.