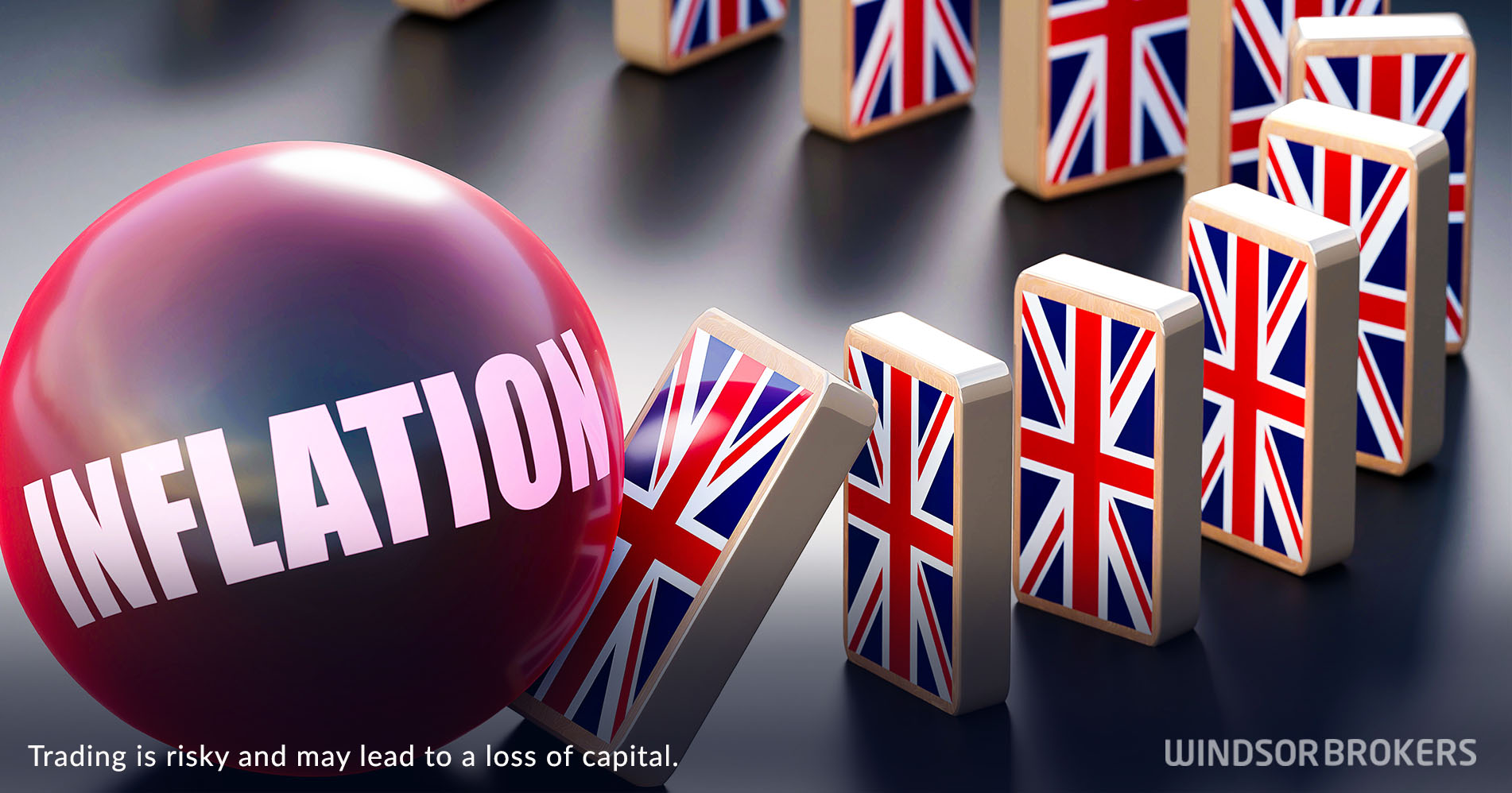 UK inflation falls below expectations in August
British annualized consumer prices inflation unexpectedly dropped to 9.9% in August, after it hit a double-digit value at 10.1% in July and fell below expectations for 10.2% rise.
Monthly inflation rose by 0.5% in August, following a 0.6% rise previous month and 0.6% forecast.
Core CPI, which excludes food, energy, alcohol and tobacco prices as highly volatile components, rose to 6.3% y/y, hitting a multi-decade high from 6.2% in July and in line with expectations, while monthly core CPI increased by 0.8% in August from 0.3% previous month, signaling that underlying inflation remains in an upward trajectory and haven't peaked yet.
Producer price inflation also eased in August, as annualized input inflation fell to 20.5% from previous month's 22.6% figure and below forecast at 22.1%, while output inflation fell to 16.1% in August from 17.4% in July and beat consensus for rise by 17.4%.
Britain is fighting with the highest inflation in the group of seven advanced economies and the latest data, although providing some respite, keep the Bank of England highly alerted.
Lower fuel prices were the main contributor to the lower August inflation, providing a breather to UK households, heavily pressured by surging prices, as well as the central bank, which meets next week and according to the latest forecasts, is expected to deliver a 75-basis points rate hike, which would be the highest i rate increase since 1989 and push the Britain's interest rate to 2.5%.