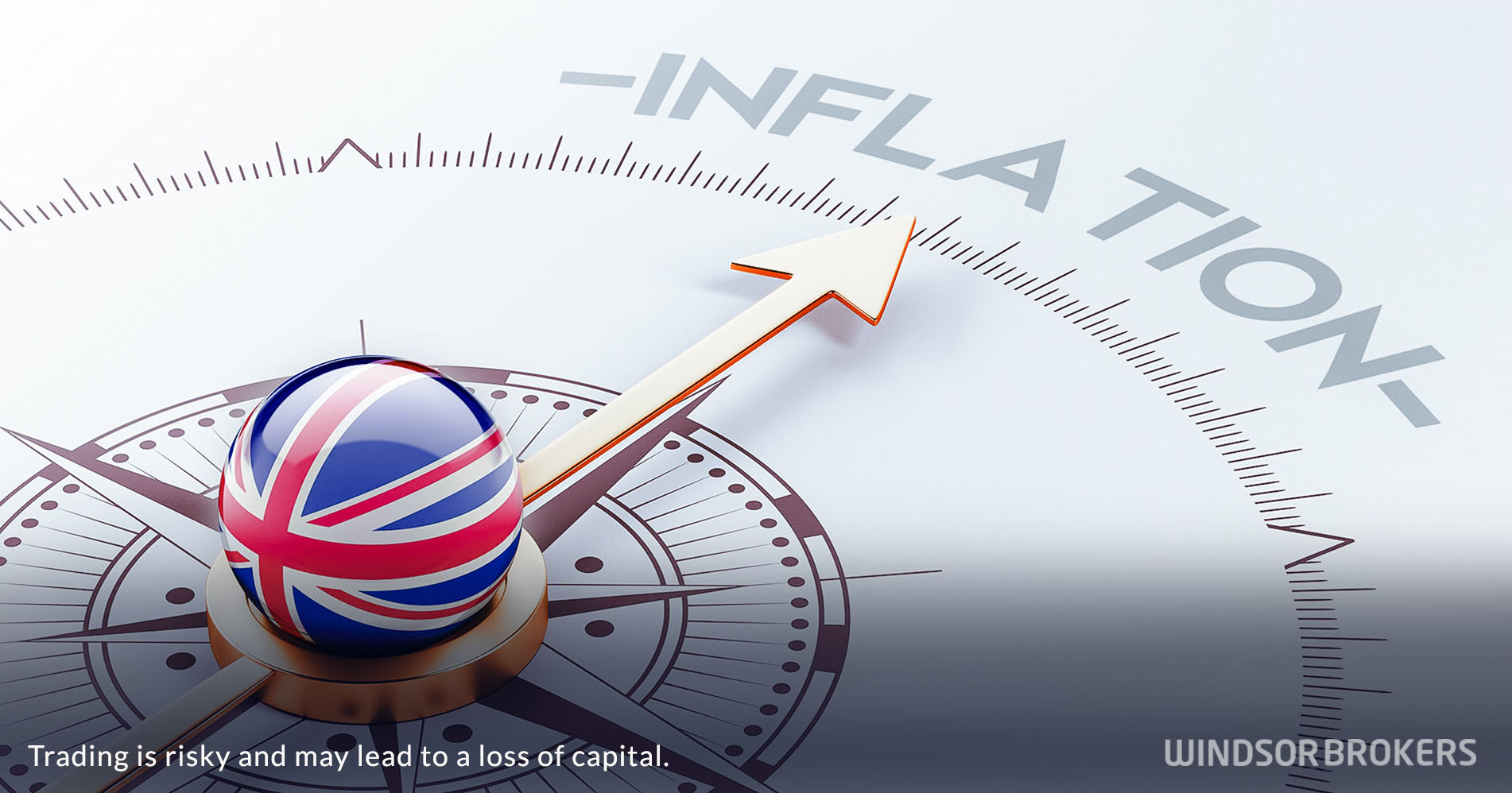 UK inflation rises to 30-year high in March
UK inflation rose further in March, hitting the highest level in 30 years that increases pressure on households and prompts government to take further steps in easing the cost of living squeeze.
The annual inflation rate climbed to 7% in March, the highest since March 1992, compared to 6.2% rate in February and forecasted 6.7% rise while monthly inflation rose to 1.1%, in the highest monthly increase since the record began in 1988, from 0.8% previous month and strongly beat consensus for 0.7% increase.
Core CPI, which excludes volatile food, energy, tobacco and alcohol prices climbed to 5.7% in March from 5.2% in February, overshooting expectations for 5.4% rise.
Broad-based price rises of wide range of products from fuel to food, were behind the latest rise in consumer prices, which made an unprecedented rise over past year, although the similar pattern was seen in the most of advanced economies.
Significantly higher energy and commodity prices, following Russia's invasion of Ukraine and subsequent tough sanctions on Russia, imposed by the Western powers, were the main generator of inflation, adding to persisting problem with supply chain disruptions that commenced during the Covid pandemic.
Britain's households came under strong pressure, as surging inflation caused the biggest cost of living squeeze since records began in 1950's, but rising price pressures were also bad news for the Britain's government.
Prime Minister Boris Johnson and finance minister Rishi Sunak came under strong pressure to do more to ease the cost of living squeeze, as Sunak announced a support wort around 22 billion pounds that many economists see as insufficient to provide a relief to UK households.
High inflation also increases pressure on the Bank of England to further raise interest rates to ease rising inflationary pressures.
The BoE is expected to raise its interest rates by 25 basis points to 1% in its May 5 policy meeting and to continue to hike towards targeted 2%-2.25% range by the end of the year, although many analysts do not expect the central bank to be so aggressive in the coming months.
The central bank expects economic growth to slow sharply this year due to mounting inflation, though economists forecast inflation will peak at 8.8% in April and will start easing the second half of the year.
On the other side, inflation pressure may persist for prolonged period after UK manufacturers increased their prices by 11.9% in 12 months to March, in the biggest increase in almost 14 years, after prices of raw materials rose by a record 19.2%.