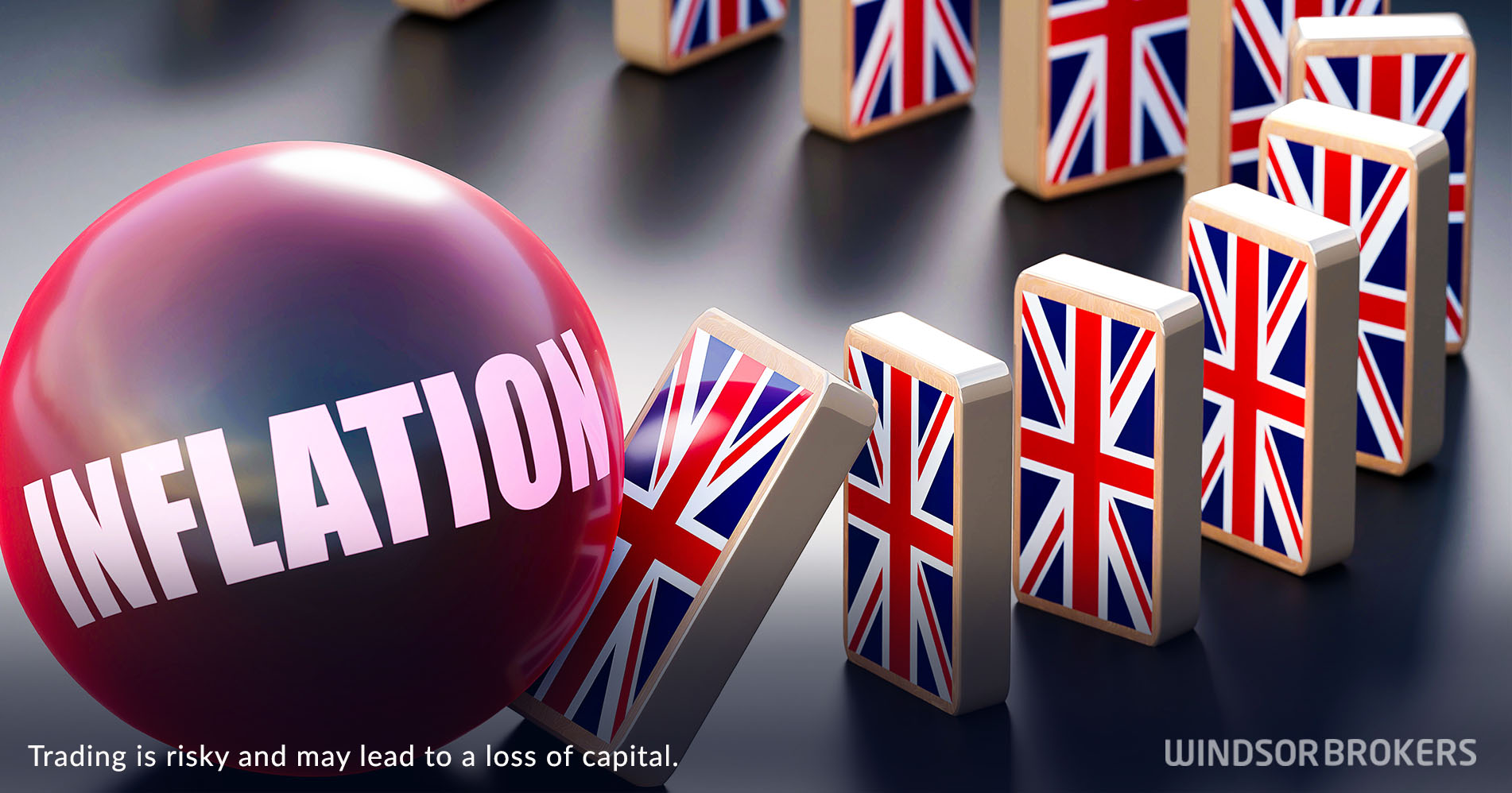 British inflation ticks lower, but price pressures remain high
Inflation in Britain edged lower in December, hitting 10.5% from 10.7% previous month and down from 41-year high (11.1%) in October, but inflationary pressures remain high.
Strong pressure is particularly seen on households, as prices of the one of the inflation's main components – food and drinks – rose at the fastest pace since 1977 and were up by 16.8% in December from a year ago, with the strongest rise in prices of dairy products and eggs.
Britain's Finance Minister Jeremy Hunt described December's inflation figures as a nightmare for family budgets, which will also hit investments and likely lead to strike action, adding that the government and the central bank need to stick to their plan to bring prices under control, although this will be a tough job as wages in UK are rising at their fastest rate in over two decades.
Monthly inflation remained unchanged at 0.4% and in line with expectations, while core inflation which excludes food, energy, alcohol and tobacco, was unchanged at 6.3% on annual figure, but monthly core CPI was up by 0.5% from 0.3% rise in November and above 0.4% consensus.
Lower prices of petrol and some other goods, such as clothing, helped the headline rate to ease a  bit in December, though growing concerns of prolonged strong upward pressure, due to several factors, including tight labor market, continue to worry policymakers.
Economists see the action made by the Bank of England in strong rise of interest rates last year, so far insufficient to significantly impact high inflation and put it under control, adding that this will be a long lasting task for the central bank, with a lot of work to be done in the near future, to start giving results.
Natural gas prices were also among key factors that keep the inflation elevated, as prices remain several times higher in comparison to mid-2021, despite dropping below levels seen just ahead of the start of the war in Ukraine.
Inflation in Britain remains the highest among the most developed economies, staying well above the US (6.5%) and German inflation (9.6%), with rise in services prices, which hit the highest in over three decades and often seen as a good indication, warning of more persistent inflationary pressures.
Analysts expect the Bank of England to take a bold action, after today's inflation report release indicated that the situation remains very difficult, and push interest rates to 4.5% that would give some more significant results.