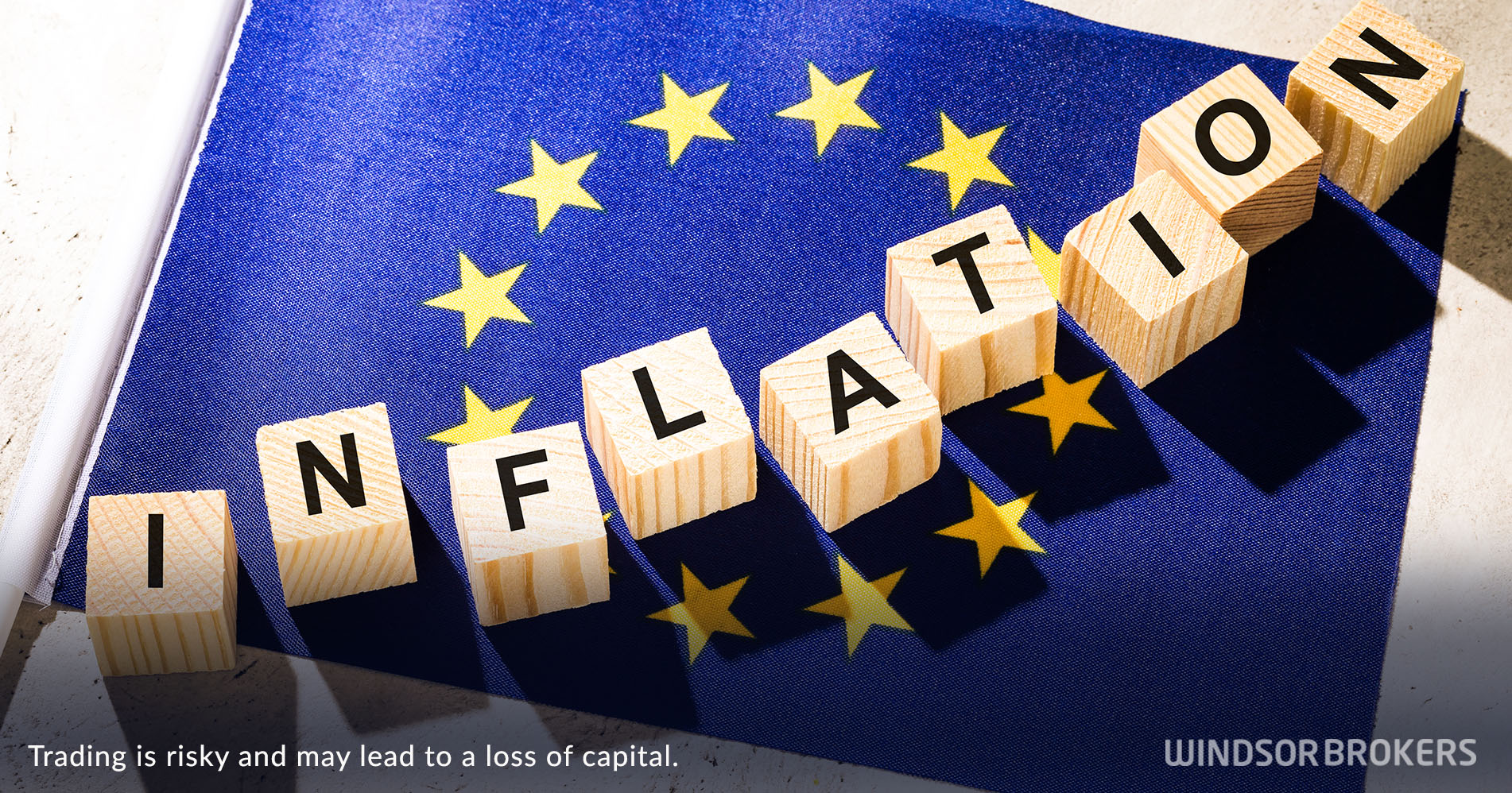 Eurozone consumer prices ease further but core inflation remains high
Eurozone inflation eased below expectations in January, dipping to 8.5% from 9.2% in December and beating 9% consensus, extending its rapid decline from a record high at 10.6% in October, for the third straight month.
Although the annual inflation remained in the downward trajectory, there is a little space for optimism, as so called core CPI which excludes the most volatile components, remained at its record high at 5.2% in January, while economists expected it to rise to 5.4%.
High underlying inflation was mainly fueled by rise in industrial goods and processed food prices, while services inflation eased, probably preventing worse results last month, however, the data give strong warning that price growth remains entrenched well above the central bank's 2% target, signaling that the ECB is likely to remain on tightening path for some time.
The notion is argued by the fact that inflation should remain elevated for prolonged period of time if the ECB does not continue to raise interest rates, with 50 basis points hike expected on the policy meeting tomorrow that will push the borrowing cost in the euro bloc to 2.5%.
With many signals from the ECB being clear, the main question about the length of the central bank policy tightening cycle, so far remains without an answer.
Markets already speculate for further rate increases by a total of 100 basis point that would push the interest rates to the highest in over two decades, though some positive signals could be seen from economy's response to the recent central bank's measures and economist expect the past policy moves to take effect probably earlier than initially estimated that adds to argument to less hawkish policymakers.
However, the solution is still far, as stubbornly high underlying inflation continues to bite, prompting policymakers to act and further raise borrowing cost, but strong fall in bank lending and negative growth in some of EU's large economies, boosts hopes that the ECB would start to ease the pace of  rate raising cycle earlier than expected.