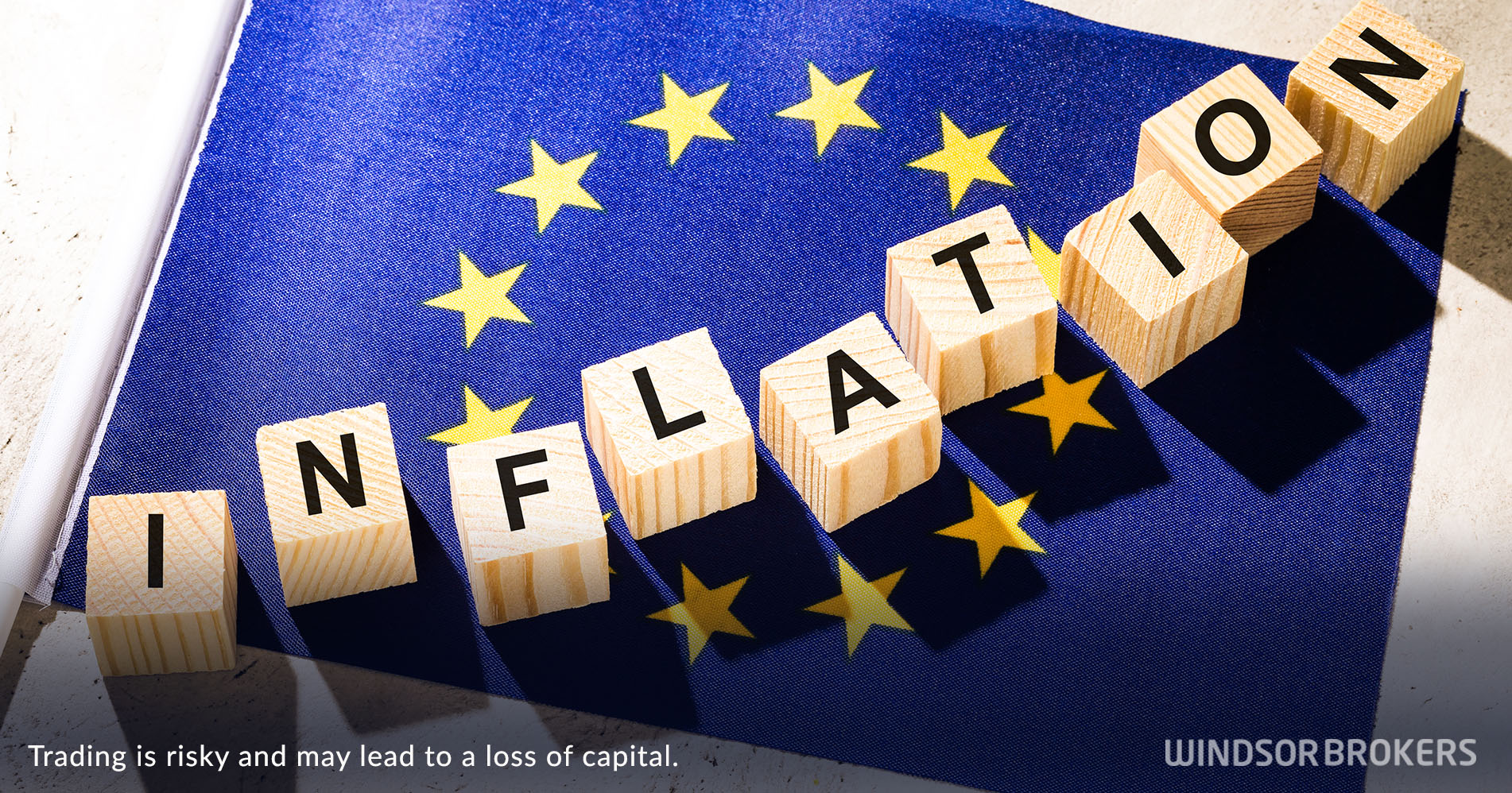 Eurozone consumer prices eased more in June, but underlying inflation continued to rise
Eurozone consumer prices continued to decline for the third consecutive month in June, with slower rise in food prices and lower fuel cost being the main contributors to easing inflation.
Annualized EU CPI dropped to 5.5% in June from 6.1% previous month and also beat expectations at 5.6%, as all countries of the bloc, except Germany, have registered lower inflation this month.
However, harmonized core CPI, stripped for most volatile food and energy components and seen as ECB's preferred gauge for underlying trend, only ticked to 6.8% in June from 6.9% in May.
Marginal drop in core CPI warns that underlying inflation remains elevated and almost 3.5 times above the central bank's target, with mild easing in June warning that the pace of inflation decline is still very far from what the ECB wants to see.
From the whole report, only services sector inflation registered increase in June, rising to 5.4% from 5.0% previous month, which suggests that consumers are still resilient to rising borrowing cost.
June figures are unlikely to cause any change in the ECB's monetary policy view, as President Lagarde reiterated firming hawkish stance, in her speech earlier this week, with wide expectations for rate hike in July and likely another in September.
Mrs. Lagarde pointed to unacceptably high inflation which got entrenched across the economy and not expected to ease to 2% target until late 2025 that makes central bank's task in bringing inflation under control, more difficult and longer lasting.
The ECB raised interest rates to the highest in over two decades, in uninterrupted cycle of eight consecutive hikes, though more are still be expected, as the impact on inflation from recent sharp increase in borrowing cost, is still far from desired results.
In addition, ECB President Lagarde faced a lot of criticism from economists about the way the ECB handled the crisis with inflation, with more fire seen from governments of Italy and Portugal, which said that central bank's policy approach does not seem to be the right path, as it caused more harm than help.