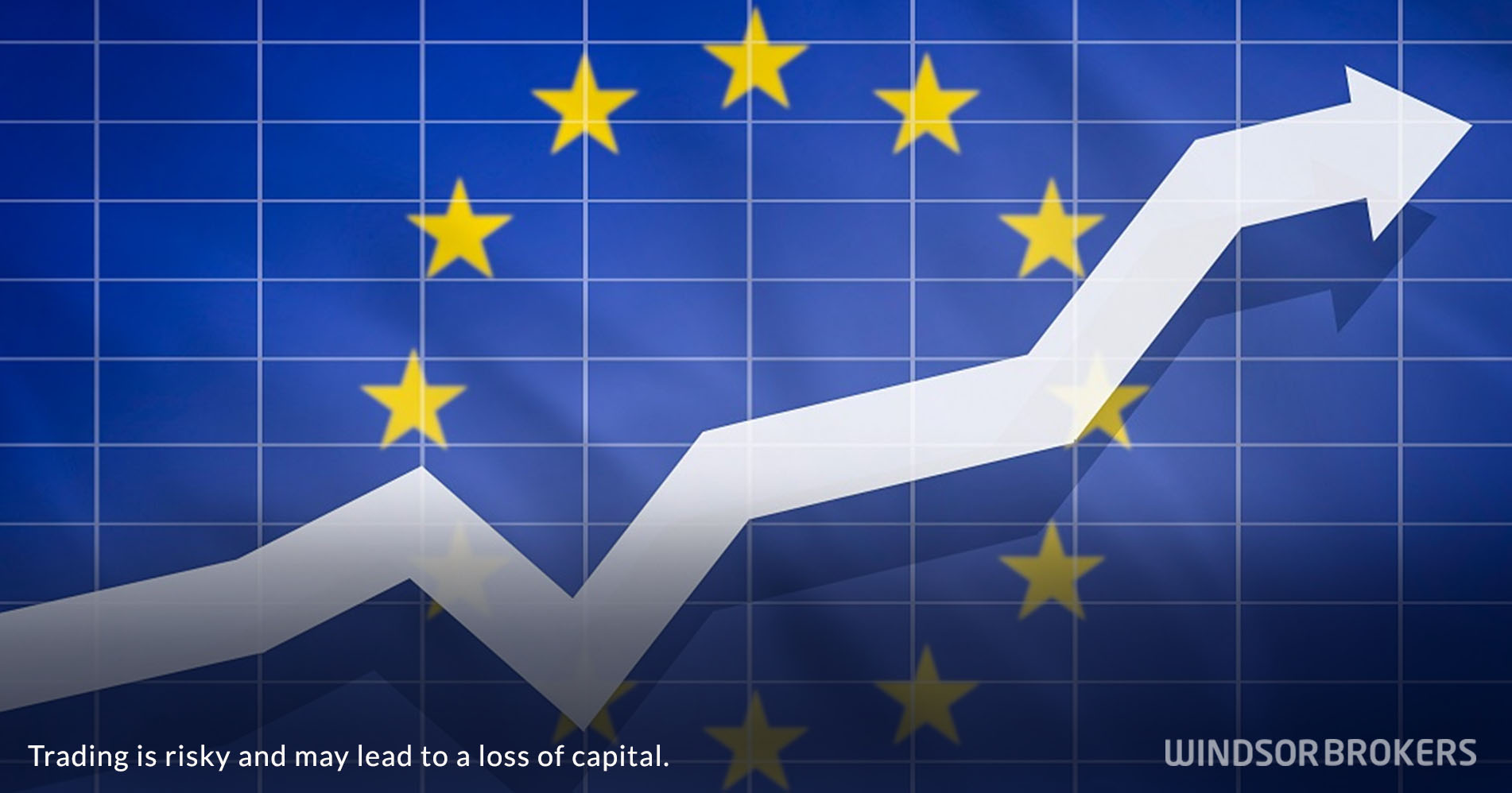 Eurozone economy expanded further in the fourth quarter of 2021
The Eurozone GDP rose by 4.6% y/y in the fourth quarter of 2021, in line with expectations, compared to 3.9% growth in the third quarter, while monthly growth in the 19 countries sharing the single currency, was 0.3%, matching consensus.
The bloc's strong economic growth in the fourth quarter of 2021 was boosted mainly by rising inventories and investments, while the latest wave of coronavirus Omicron variant infections slowed household consumption.
Investments contributed by 0.7 points to the quarterly growth, followed by 0.3 points increase in inventories and 0.1 in government spending, but the overall figure was dented by 0.3 points drop in household consumption and 0.6 points by net trade on a monthly basis.
Annualized figure was mainly underpinned by strong growth in household spending, which contributed by 2.8 points, followed by 0.9 points increase in investment, 0.8 points from inventories and 0.6 points from public spending.
Employment in the Eurozone continued to rise in the last three months of 2021, increasing 0.5% q/q and 2.2% on annual basis.
Upbeat data show that the bloc's economy was on the fast track of recovery from crisis caused by Covid pandemic, but are unlikely continue in the first quarter of 2022, as war in Ukraine and a massive sanctions on Russia are expected to have significant impact on the EU economy, heavily dependent on Russian energy products and a number of other goods.