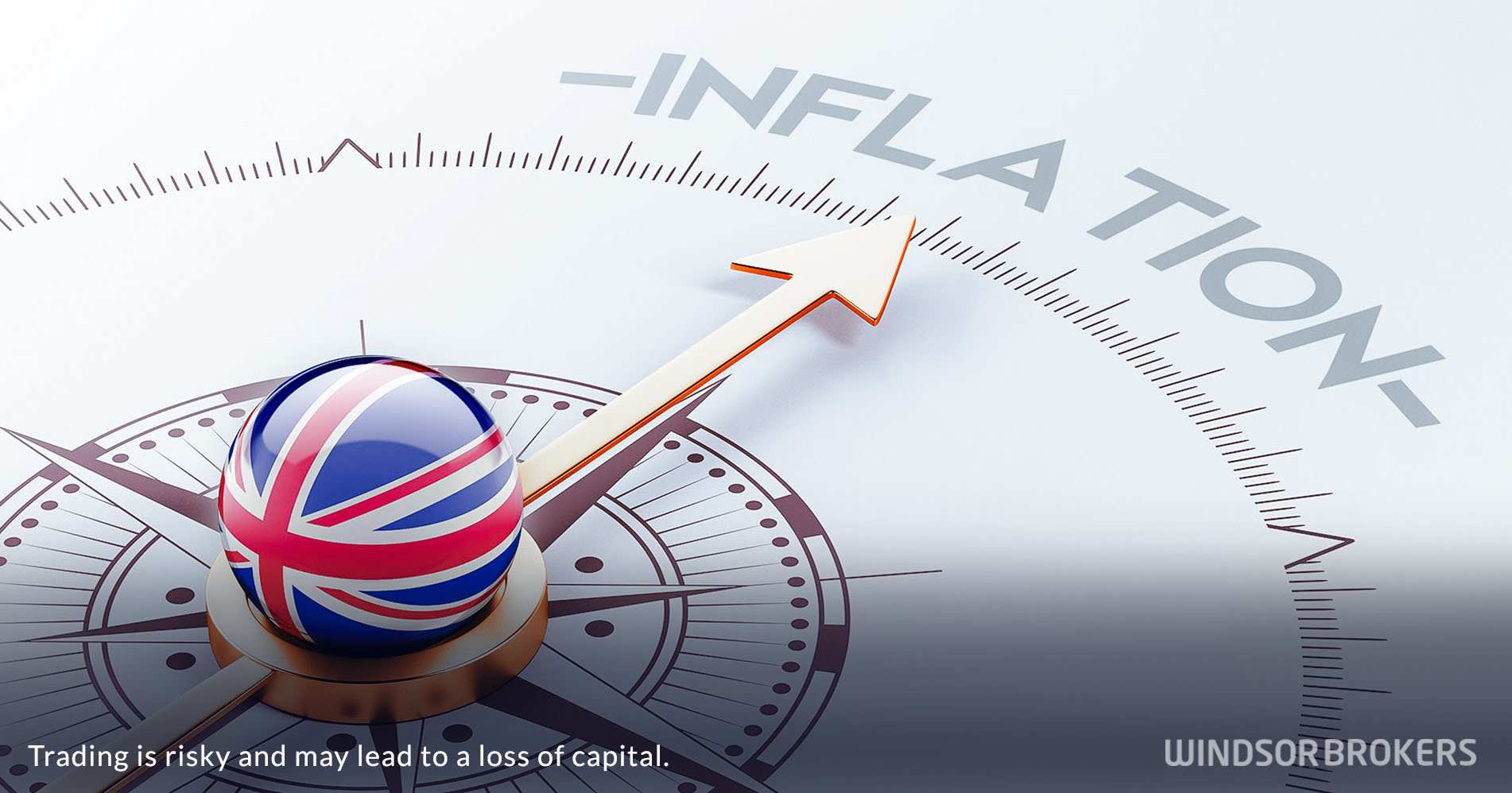 Inflation in UK hits the double-digit value in July, posting the highest level in four decades
UK consumer prices continued to rise and jumped to 10.1% in July from 9.4% previous month and beating forecasts for extension to 9.8%.
Inflation hit the double-digit figure for the first time since early 1982, adding to growing fears of the Bank of England that price pressures are becoming entrenched that would make the central bank's efforts to bring it under control, more difficult.
Monthly figure showed inflation was up 0.6% in July, above forecasted 0.4% rise, but grew less compared to June's 0.8% increase.
Retail price inflation, which measures the change in the price of goods and services purchased by consumers, including housing costs, rose to the highest since early 1981, jumping to 12.3% in July from 11.8% in June and also overshot forecast at 12.0%.
Also, prices charged by factories rose by 17.1% in July, the highest since mid-1977, from 16.4% in June, but prices paid by the factories eased, falling to annual 22.6% in July after hitting a record high of 24.1% in June, dropping well below consensus at 23.9%.
The impact of the war in Ukraine, which made the energy prices soaring, remains the main driver of inflation and continuous rise of prices that intensifies the squeeze on households, warns that the economy is likely to slip into recession later this year.
Rising inflation keeps the Bank of England under pressure to continue tightening its monetary policy to bring surging inflation under control, as British Finance Minister Nadhim Zahawi said that this will be his top priority.
The BOE raised interest rate by 50 basis points to 1.75% earlier this month, with many economist seeing another 0.5% hike that will bring interest rate to 2.25% in the next policy meeting in September, as a likely scenario.
The latest data keep the overall picture bleak, as policymakers forecast the inflation will rise to 13.3% in October, warning that Britain will continue to struggle with high inflation for longer than other countries, although some optimistic tones could be heard, as many economists expect that inflationary pressures may start to ease in coming months.