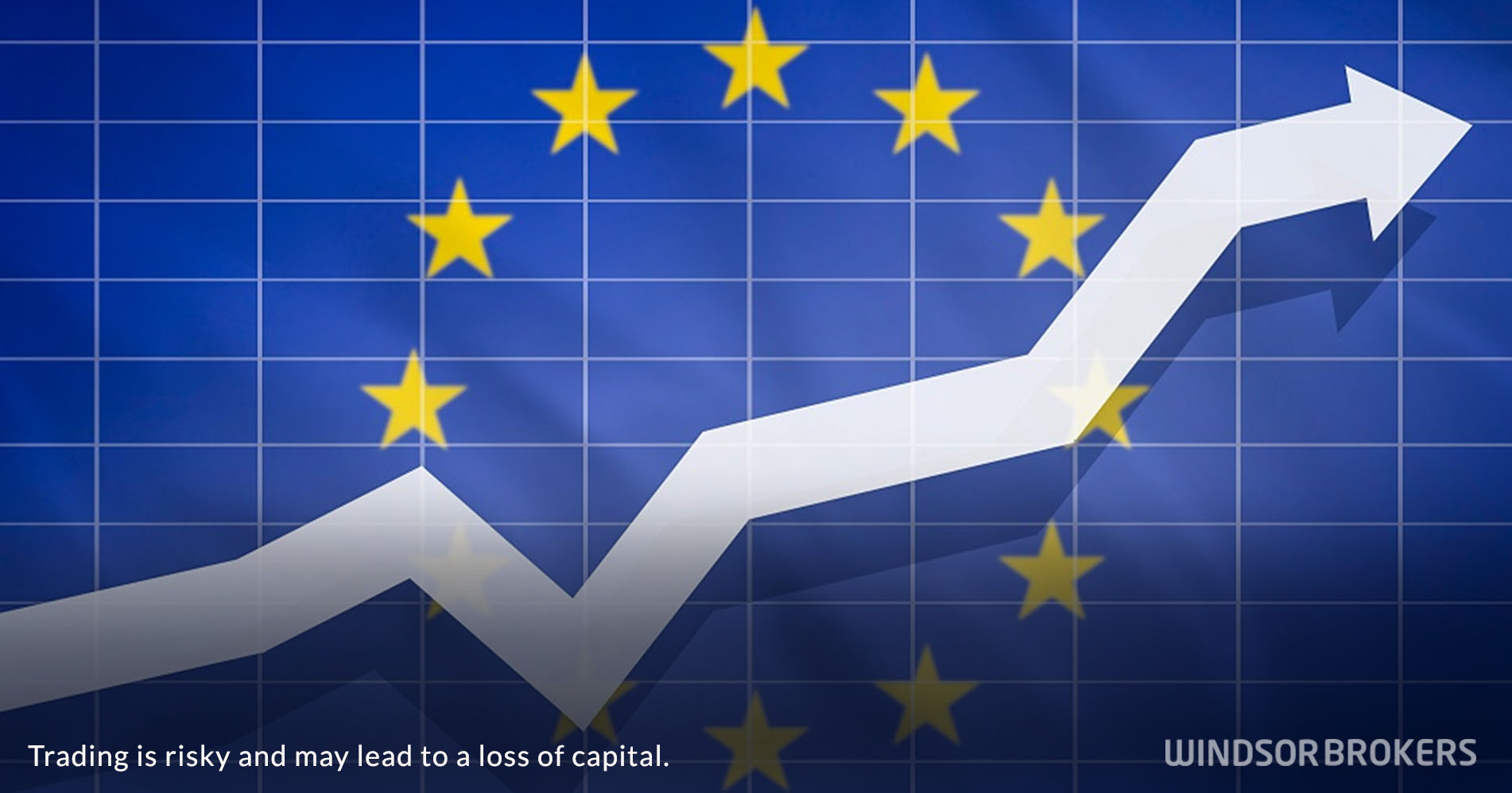 Better than expected EU / German economic data add to optimism and decrease risk of recession
Eurozone business activity accelerated in February, boosting optimism that the economy may avoid recession.
EU composite PMI, which tracks the activity in services and manufacturing sectors and indicates the overall health of the economy, rose to 52.0 in February from 50.3% in January, though below 52.3 consensus.
An acceleration in bloc's dominant services sector was the main driver of recovery, as services purchasing managers' index jumped to 52.7 in February from 50.8 previous month, slightly undershooting 53.0 forecast.
Both indicators stay firmly above 50 threshold which separates growth from contraction and hit levels last seen in July, adding to positive signals.
Improved business confidence and lower energy cost continue to boost business activity, adding to signals of further rise, which would further diminish risks of recession, however economists remain cautious as stronger demand fuels price growth.
The separate report from Germany, bloc's largest economy, showed strong rise in exports in January and widening trade surplus.
Exports rose by 2.1% after 6.3% fall in December and beat 1.5% forecast, boosted by growing demand from the United States and Great Britain, offsetting previous month's slump.
Exports to the US increased by 3.1% in January and to Great Britain by 7.8%, with surprise increase of exports to Russia by 12.3%.
Easing of material bottlenecks and accelerating business activity contributed to upbeat results in January, although the exports just returned to the levels last seen in September and were still far from last year's high.
German foreign trade surplus to 16.7 billion euros in January from 10.1 billion previous month surprised expectation for 11 billion euros growth.
Stronger than expected figures contribute to expectations that the bloc's economy will avoid recession, widely expected in the first half of 2023, though overall structure is still fragile and requires stronger acceleration in all sectors to confirm that recovery has picked up and skipped negative scenario.