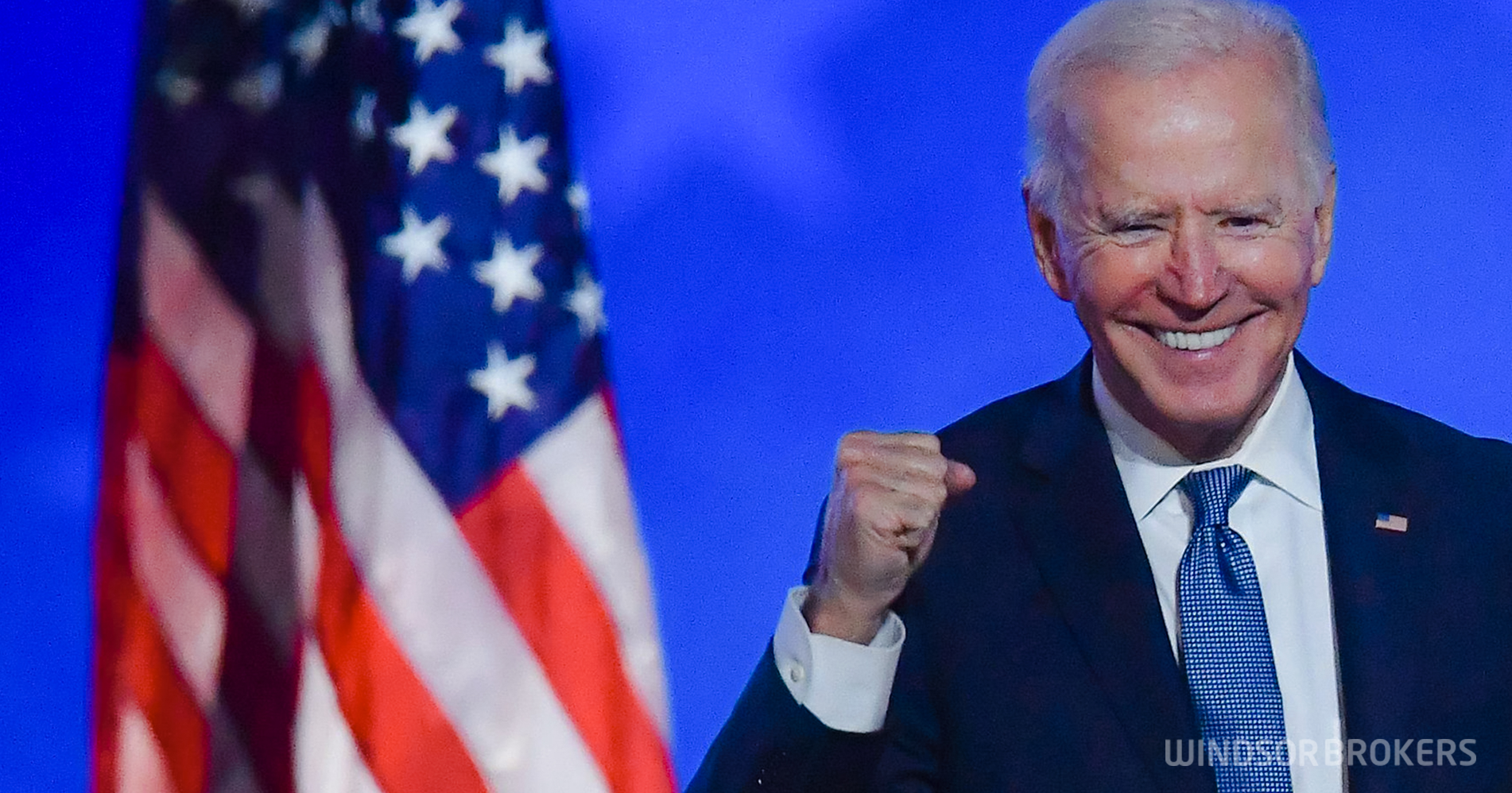 Biden's victory boosts risk mode but key obstacles remain and warn of further volatility
Improved risk sentiment was the highlight at the start of trading on Monday, after Democrat Joe Biden declared victory in the 2020 US Presidential elections, becoming the 46th president of the United States.
The US dollar fell to ten-week low against the basket of major currencies in early Monday's trading, Asian and European stocks rose, while the Euro and sterling hit levels last traded in early September.
Biden's victory provided relief to the markets, in expectations that calmer White House could boost world commerce and that monetary policy will remain easy, however, the outcome of the election in which neither party controls the Congress, would keep mixed mode in the markets, as key issues – taxes and trade wars would stay off the agenda for some time.
Also, the prospect of more gridlock lowers expectations for new US fiscal stimulus package, as talks about much-needed aid for the economy and workers have stalled and it looks unlikely that two parties will reach an agreement soon that would keep markets volatile.