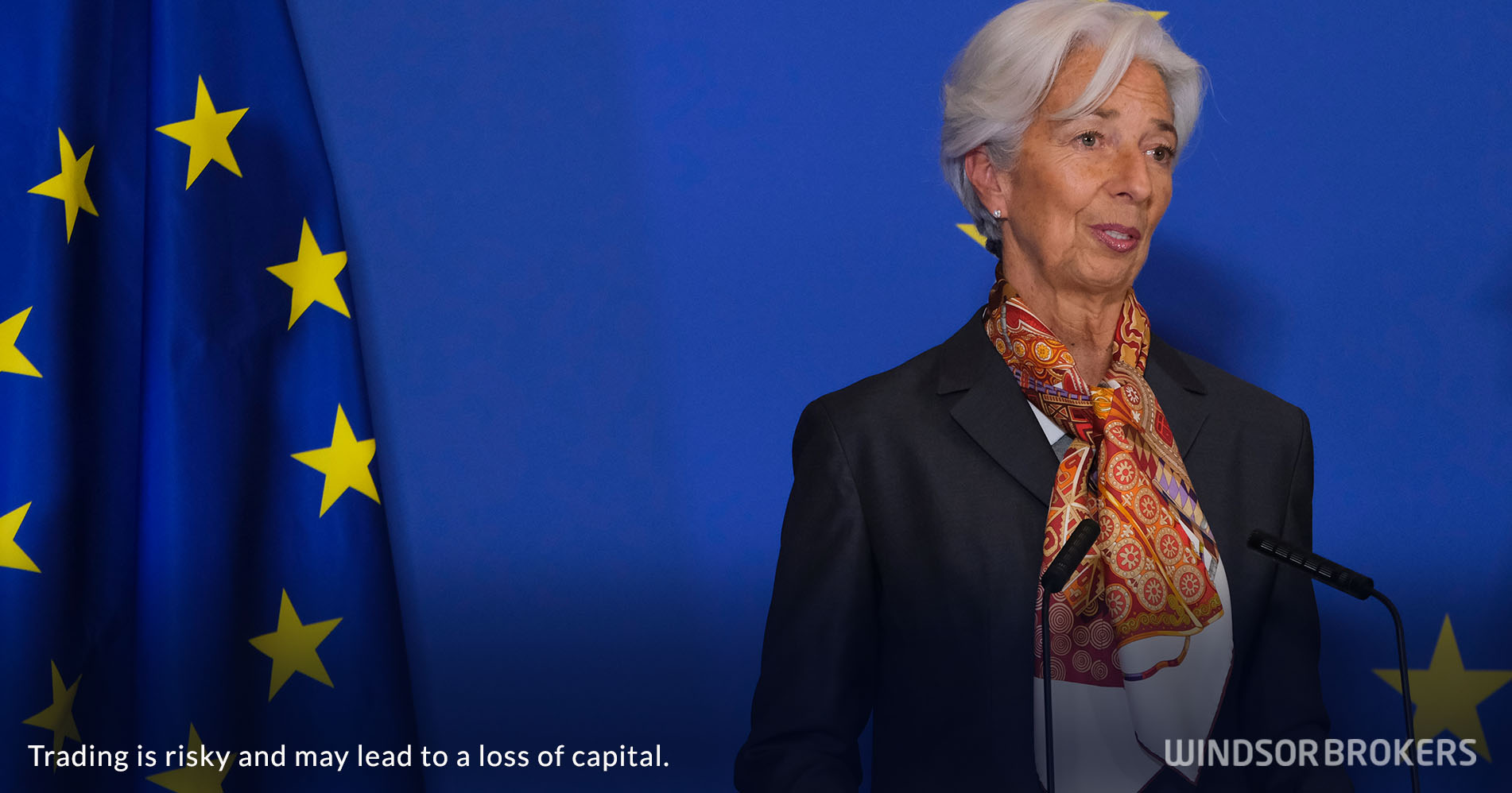 ECB opts for more aggressive start of policy tightening to bring record inflation under control
The European Central Bank raised its key interest rates by 0.50% in July, partially surprising markets, as the central bank initially announced plans for 0.25% hike, but speculations of possibly more aggressive action already circulated the media in past two days.
The ECB policymakers were united in decision to start tightening its monetary policy for the first time in eleven years at a higher pace and raised its key interest rates by 50 basis points, in comparison to initially announced and widely expected 25 basis points hike.
The ECB argued its decision for higher than expected hike in July by the fact that inflation is undesirably high and threatening to become entrenched, which overshadowed concerns that higher borrowing cost in the situation when the economy is strongly hit by the consequences of the war in Ukraine, would further slow economic growth, although the President of the central bank Christine Lagarde, in the press conference following the policy meeting, sidelined recession scenario.
Mrs. Lagarde said that ECB's decision to take a larger step towards exiting from negative interest rates was appropriate, as increasingly evident price pressures spread across all sectors and cause more negative impact on the economy, justified central bank's decision.
The ECB also decided to provide extra help for more indebted member countries by introducing new bond purchase scheme, named the Transmission Protection Instrument (TPI) which is intended to cap the rise in their borrowing costs and limit financial fragmentation.
The TPI will ensure that the monetary policy stance is transmitted smoothly across all euro area countries, as borrowing costs on ECB rate hike, increases disproportionately for countries like Italy, Spain or Portugal, as investors demand a bigger premium to hold their debt.
Although the ECB opted for more aggressive action, the gap between the European Central Bank's policy and other major world central banks, particularly the US Federal Reserve, will remain wide, as the Eurozone is more exposed to the war in Ukraine and threatened of possibly bringing the industry to a halt if situation with gas supplies deteriorates that forces European policymakers to balance between fighting raging inflation and protecting economic growth.