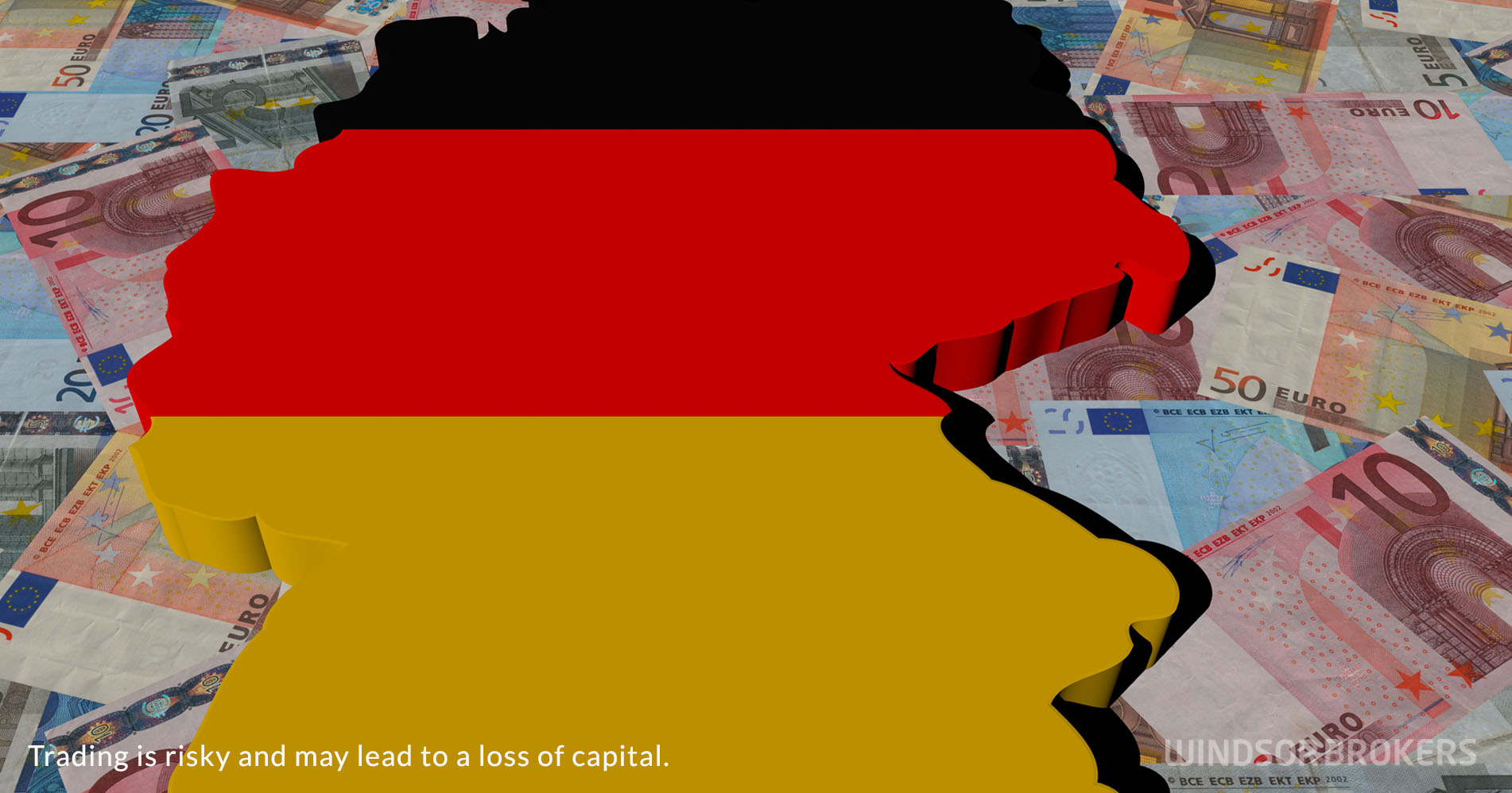 German economy shrank more than expected in Q1 but business morale rose to two-year high, brightening the outlook
The German economy contracted by 1.8% in the first quarter of 2021, overshooting the expectations of 1.7%, as restrictions on the third wave of coronavirus slowed the economy which expanded by 0.3% in the fourth quarter of 2020.
Europe's largest economy has suffered significant drop in consumption as household spending fell by 5.4% and savings rate rose to a record high of 23.2%, while company investment in machinery and equipment were also on the negative side and registered drop in the first quarter.
German exports rose by 1.8% on the quarter, boosted by increased demand from China and the United States, while imports increased by 3.8%, signaling that net trade had a negative impact on overall growth.
Economists expect that German economic recovery would accelerate during the summer due to lift of restrictive measures on falling infection rates and significant progress in vaccination that would boost economic activity, especially in the most hit services sector, as manufacturing continued to register good results during the lockdowns.
The separate data showed German business morale rose further in and hit a two-year high in May, as companies from all sectors showed more satisfaction with their current situation and rising optimism about the coming months.
German Ifo business climate index jumped to 99.2 in May, the highest since April 2019, rising from 96.6 in April and beating the 98.2 forecast, signaling that the economy is picking up speed despite contraction in the first quarter and difficulties that producers face on rising cost due to supply bottlenecks.
Strong data signal that post-pandemic boom is emerging, even if the air is starting to get thin in the manufacturing sector where the sentiment is already at very high levels, with economists expecting German gross domestic product to grow by 4% this year.