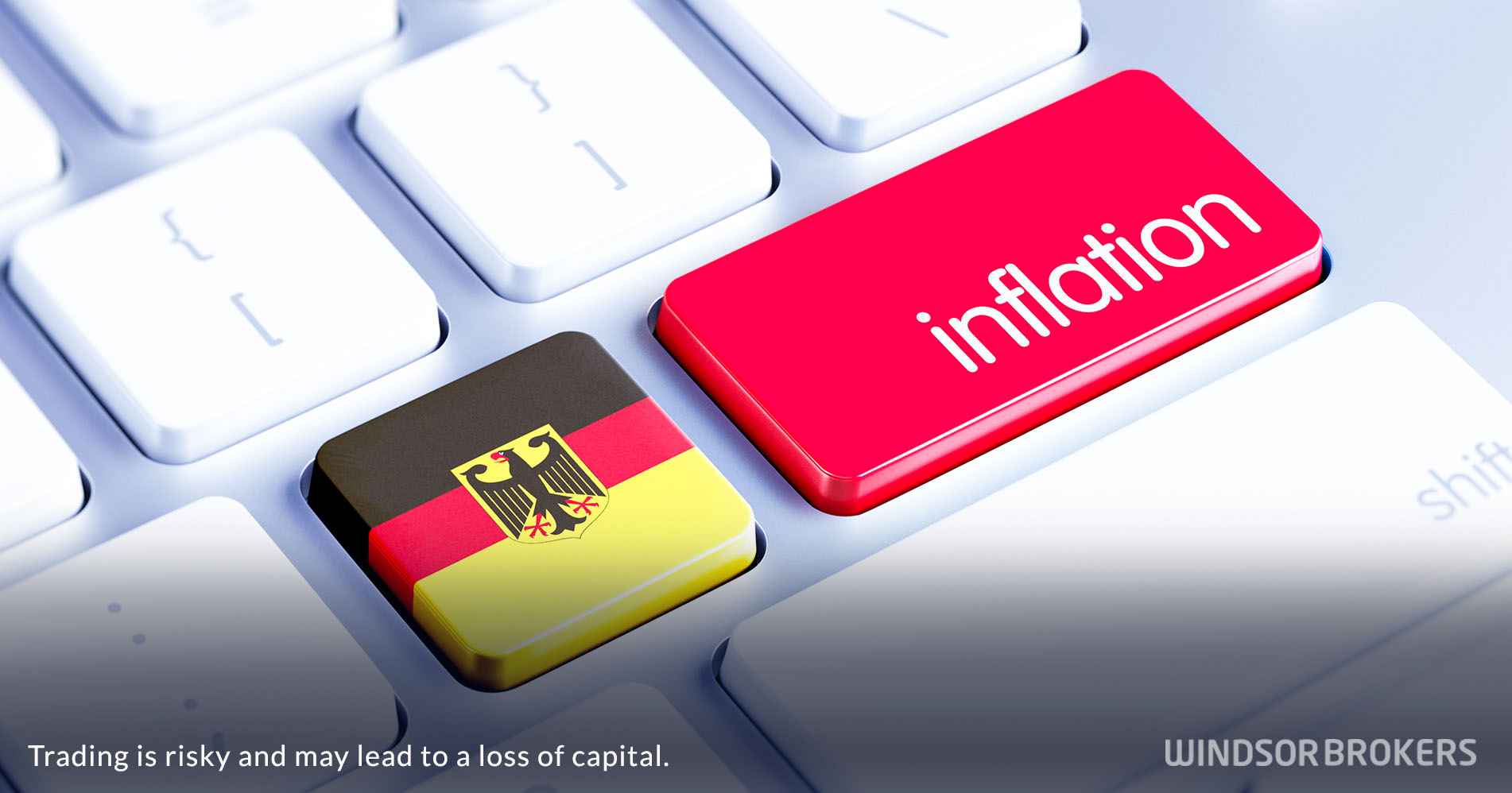 German inflation was slightly lower in November but remains near its record high
German inflation, harmonized across all European Union member countries, was 11.3% in November, compared to a record level at 11.6% in October and in line with consensus at 11.3%.
Monthly HICP (Harmonized Index of Consumer Prices) was flat in November against October's rise by 1.1% and forecasted increase by 0.1%.
Slight ease in price pressures in November was mainly caused by slightly lower energy prices, though inflation remains close to its record high, as strong price pressures persist, reflected on energy prices which are still 38% higher from the level in the same period last year and food prices which rose 21%.
Economists are cautiously optimistic following the latest data, as government measures in helping the households and planned price cap on gas and electricity prices, helped to stabilize the situation, but relief is likely going to be temporary, with fears of further negative impact from expected significant increase of electricity and gas prices in the winter.
Also, discouraging fact is that underlying inflation, which excludes food and energy, is expected to remain high throughout the 2023, with low possibility that current measures would significantly impact high inflation and bring it down from double-digit levels.
The European Central Bank is unlikely to change its stance in tightening policy, as inflation hasn't peaked yet, according to the central bank's assessments.
The ECB has raised its interest rates by a record 200 basis points in past few policy meeting, bringing the borrowing cost from negative levels to the current 1.5%, with expectations for 50 or 75 basis points hike in the ECB's last policy meeting this year, as they see the terminal rate at around 3%, implying that further hikes are in the pipeline.