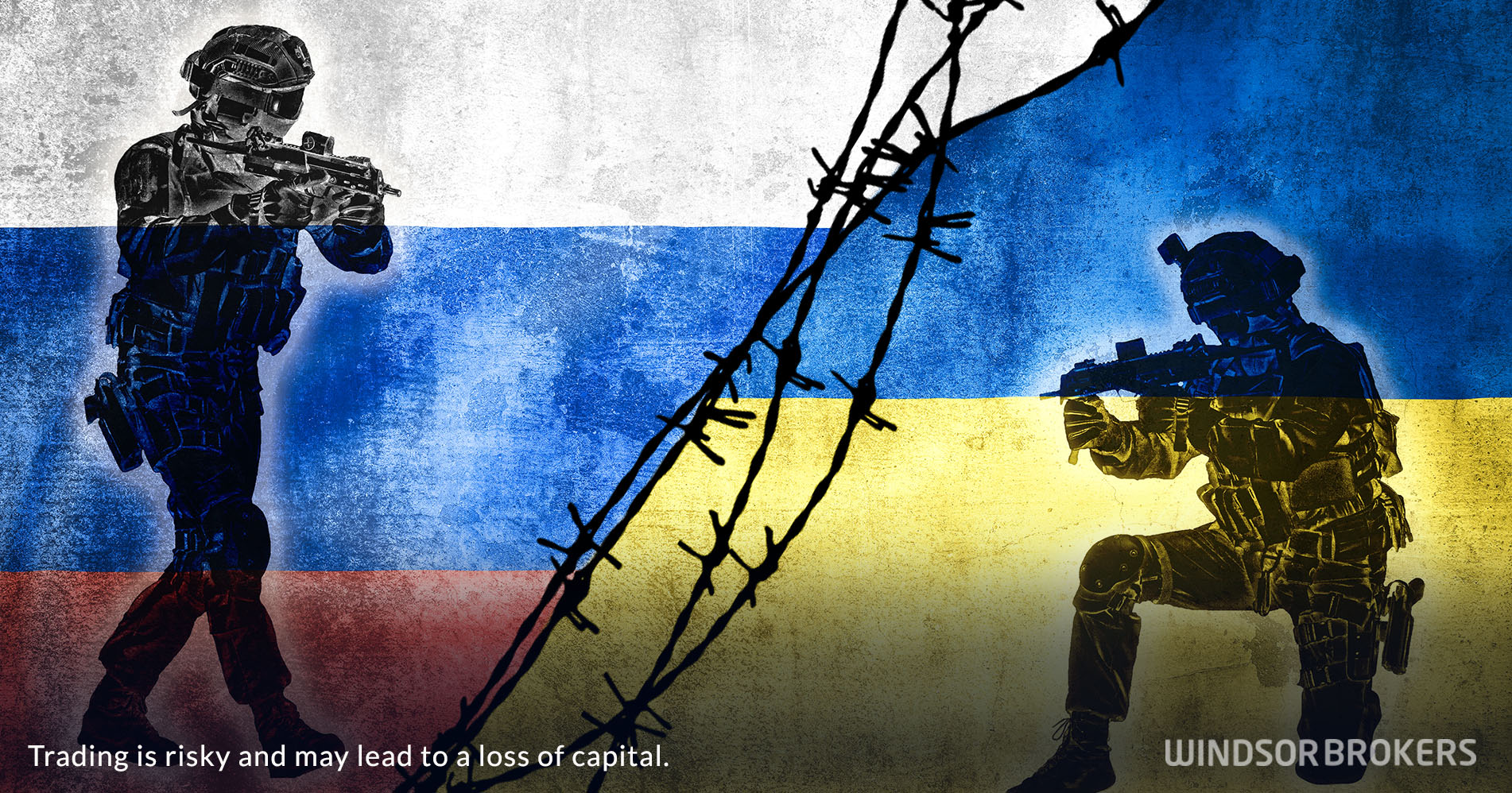 The latest media reports say that Russian forces are just 20km away from the centre of the capital Kyiv
US and EU officials warn of more sanctions on Russia, with US President Biden threatening that severe sanctions will be imposed against Russia and in addition to freezing assets and shut Russian banks out of their financial market.
UK PM Boris Johnson said in his address to the nation that he will cripple the Russian economy by the massive package of sanctions.
Market reaction
Currencies
The dollar was up 0.5% against the basket of major currencies; Euro and British pound were down around 1.2% vs dollar, while the greenback pared losses against Japanese yen from the morning.
Swedish crown, Hungarian forint and Polish zloty were also hit hard on Thursday.
The Russian ruble tumbled to a record low.
Stocks
European shares fell heavily on Thursday and financial sector grapples to respond to Russia's attack on Ukraine.
Index of European banking stocks was down 6.8% at midday and Euro Stoxx index registering drop of 4.4%.
European banks with significant operations in Russia were particularly hard hit, with Austria's Reiffeisen Bank International down 17% and Societe Generale losing 10.8%.
Shares of UniCredit, whose Russian arm is the largest lender in the country, fell 9% before triggering an automatic trading suspension.
Top US banks were down 3-5% in pre-market trade.
The Wall Street opens in red on Thursday – Nasdaq 100 down 2.7%; Dow Jones and S&P 500  losing 2.2%.
The volatility index (VIX) was up over 55% in past few days.
Commodities
The prices of wheat rose sharply after the Russian attack on Ukraine, hitting the highest levels since 2012.
Russia is the biggest wheat exporter in the world and together with Ukraine holds 29% of global wheat market.
Oil prices rose sharply, WTI dented $100 barrier, while Brent oil price stays comfortably above this level, trading around $105 per barrel.
Gold was up over 3% and hit the highest in 1 1/2 year and palladium prices rose to seven-month high on intensified fears after Russia invade Ukraine.