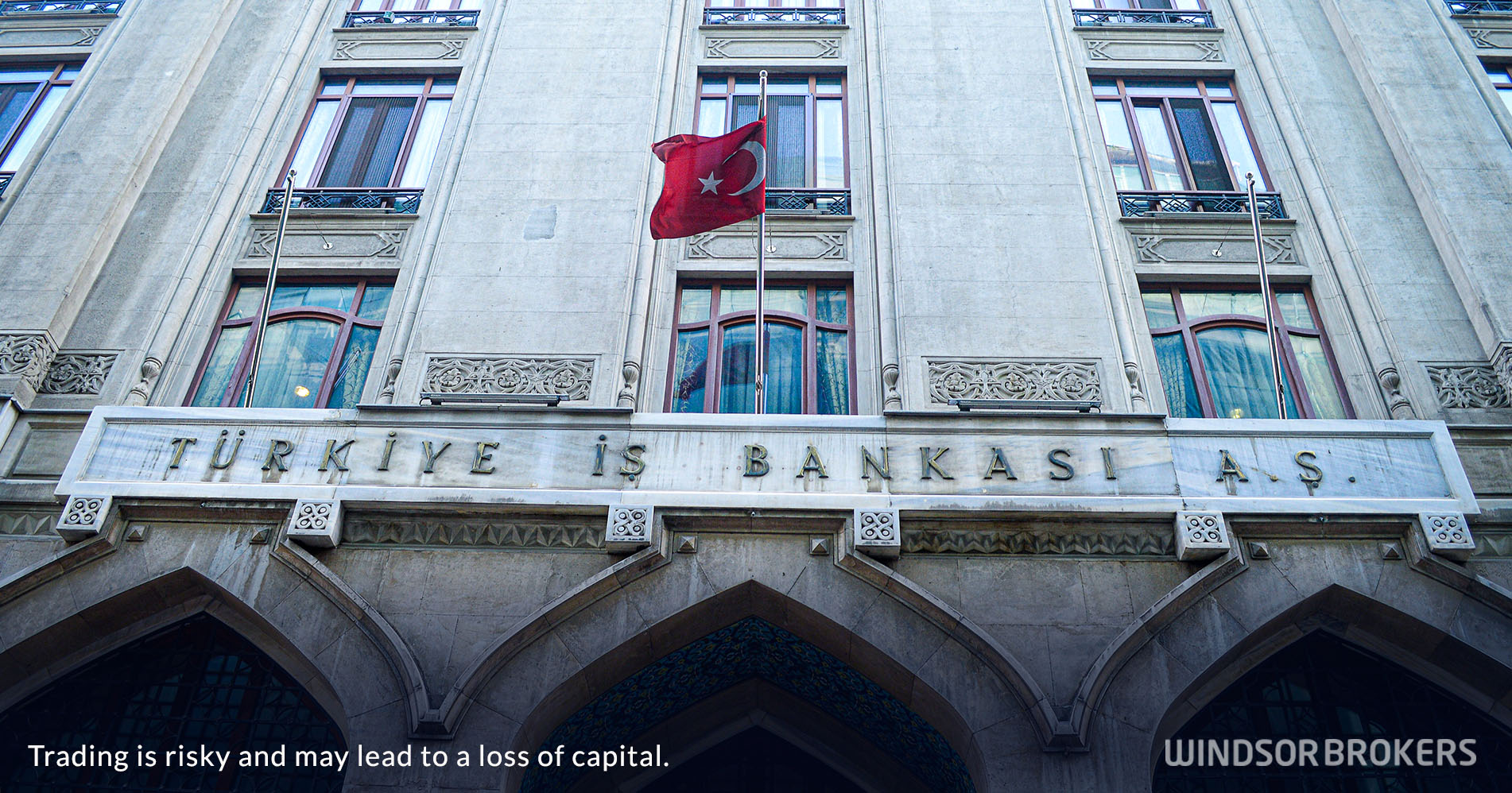 Turkey's central bank cut interest rate by 1% despite record high inflation
Completely unexpected decision of the central bank of Turkey to cut its main interest rate 100 basis points to 13% shocked markets today.
The CBRT decision to further reduce its borrowing cost was seen as an action completely against the current situation, as inflation in Turkey hit nearly 80% and other central banks are already in trend of raising interest rates, in attempts to put soaring prices under control, despite that such action would hurt growth.
Turkish policymakers argued that their decision was needed to keep boosting economic growth, ignoring record inflation, with today's action seen as continuation of previous massive rate cut series by 5%, which was paused during past seven months.
The central bank's policy committee added it was forced to react after leading indicators pointed to a significant loss of momentum in economic growth, with today's decision expected to boost financial conditions and preserve growth, in the situation when the economy is fragile and additionally weighed by escalating geopolitical risk.
Economists and market analysts again blamed the strong influence of Turkish President Erdogan to the central bank, for the latest policy decision, which, according to them, left real interest rates deeply in negative territory and further pressured already deep cost of living crisis in households.
Although economists remain pessimistic after CBRT's latest decision, they do not expect further rate cuts in coming months but see possibility for 0.25% hike in the first quarter of 2023 that would set scope for real rates to turn positive in the second half of next year.
Turkish lira fell further after CBRT's decision and broke through barrier of 18 against US dollar, for the first time since December, approaching lira's record low at 18.33, posted on January 20 last year.