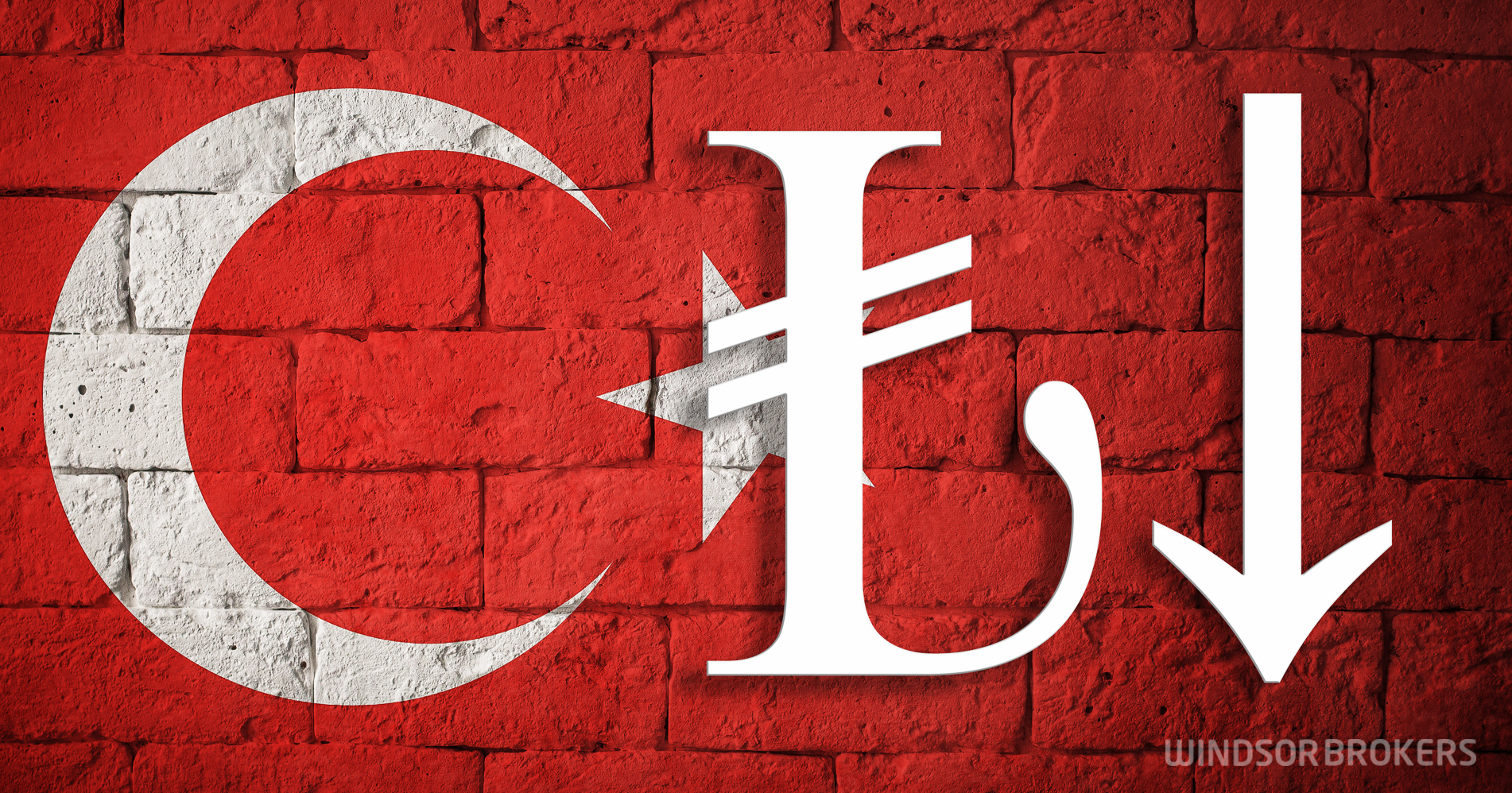 Turkish lira hits record lows against the dollar and the Euro
The Turkish lira hit a new all-time low against the dollar and the Euro on Tuesday, falling to below 8.1 versus the greenback and below 9.6 versus the single currency.
With ongoing geopolitical issues and an economy devastated by the COVID-19 pandemic, negative sentiment already surrounds the Turkish currency. This has been further soured by worsening relations between Ankara and its western allies, as well as the country's central bank keeping interest rates on hold following a policy meeting last week.
So far this year, the lira has lost some 34% of its value versus the dollar and over 40% versus the Euro. This is a warning that Turkey's economy could fall into deeper crisis, as a strong decline in the national currency, a sharp fall in economic growth, and fading hopes of an economic recovery all suggest very bad signals.
Pressured by concerns over double-digit inflation and depleted reserves, the Turkish central bank left its key rate at 10.25% last week despite wide expectations of a rate hike.
Meanwhile, there are strains in ties with the United States, after Turkey purchased a Russian missile defense system. There is also the ongoing dispute between Turkey and Greece over maritime rights, involvement in the conflict in Nagorno-Karabakh, and the latest personal conflict between Turkish President Erdogan and French President Macron.
Urgent action is required to stabilise the lira and prevent further damage to the real economy and inflation.