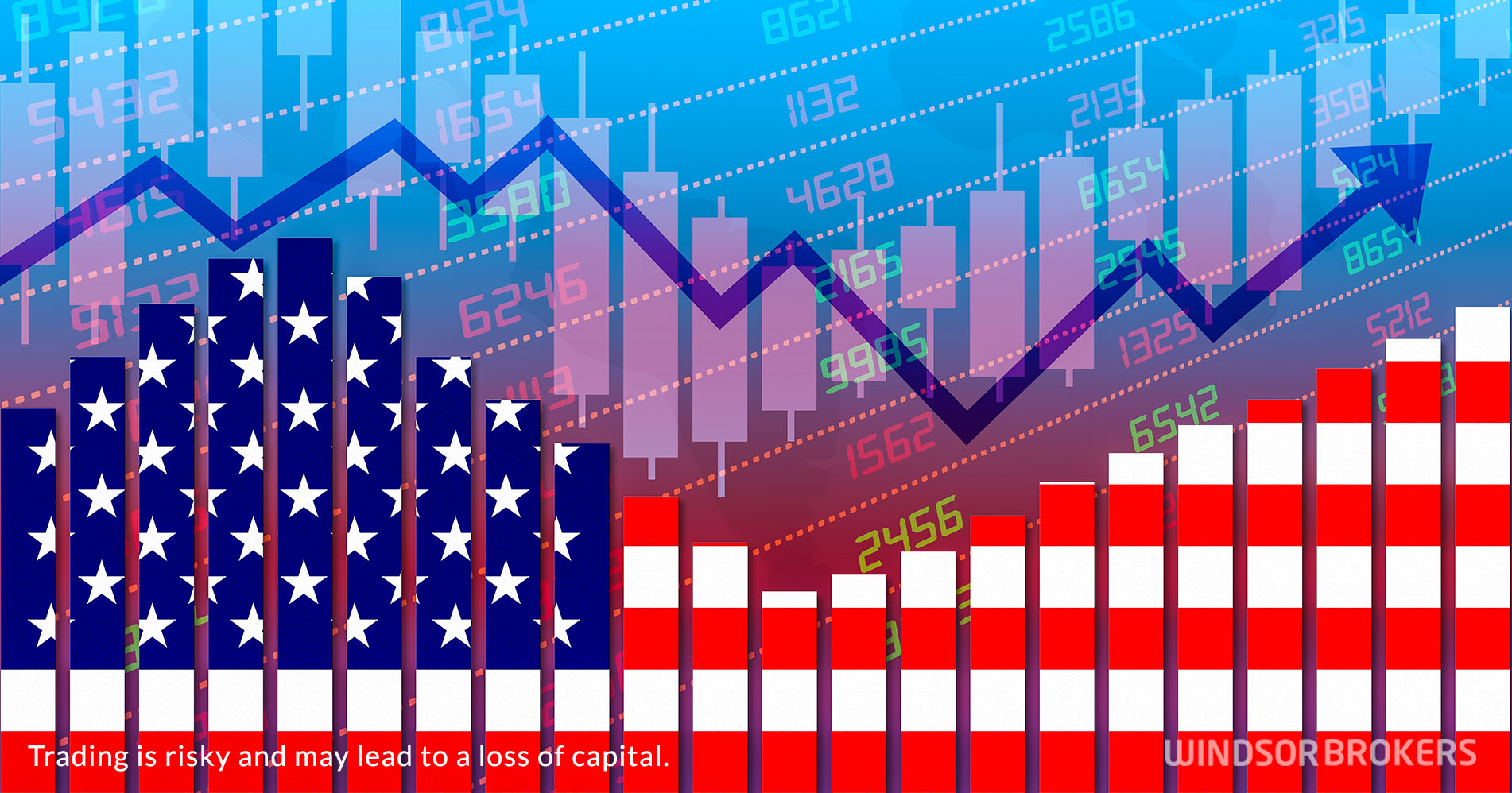 Upbeat figures from the US Labor and Services sectors add to positive signals of the US economic recovery
The US weekly jobless claims fell further and hit levels below 400,000 for the first time since mid-March 2020, when the first wave of pandemic prompted closures of all non-essential businesses.
The number of new claims for unemployment benefits totaled at 385,000 in the week ended May 29, dropping from 405,000 previous week and again beat forecast for 390,000 new applications, despite the US employers face a worker shortage that continues to limit hiring.
Steady decline of unemployment claims continues to point to strengthening labor market, as increased vaccination and significant fall in new virus cases allowed lifting restrictions and reopening businesses that accelerated economic recovery.
US jobless claims have dropped from a record 6.14 million in early April 2020, but the labor sector continues to face an obstacles as nearly ten million Americans are still officially unemployed, mainly due to generous unemployment benefits, persisting fears of contracting virus and problems with child care that prompts many Americans to stay at home.
The government is trying to reduce the negative impact by cutting off unemployment programs in the number of states, funded by federal authorities that is likely to push jobless claims towards the range of 200,000/250,000 which points to healthy labor conditions.
The separate reports showed that hiring in the US private sector jumped well above expectations in May, hitting the highest since June 2020, while the activity in the US services sector expanded at significant pace in May.
The ADP National Employment report showed private payrolls increased by 978,000 jobs in May after rising 654,000 previous and came well above expectations for 650,000 rise, with the private sector report often seen as an indication for more comprehensive Labor Department's non-farm payrolls report, due on Friday and expected to show an increase in payrolls by 600,000 in May after rising only 218,000 in April.
The US Services Purchasing Manager's Index (PMI) climbed to a new series high at 64.0 in May from 62.7 in April an above 63.0 consensus.
Upbeat figures from labor and services sectors add to positive signals about the trajectory of an economic recovery and inflation which may boost hopes the US Federal Reserve could start to tighten the monetary policy earlier than expected.