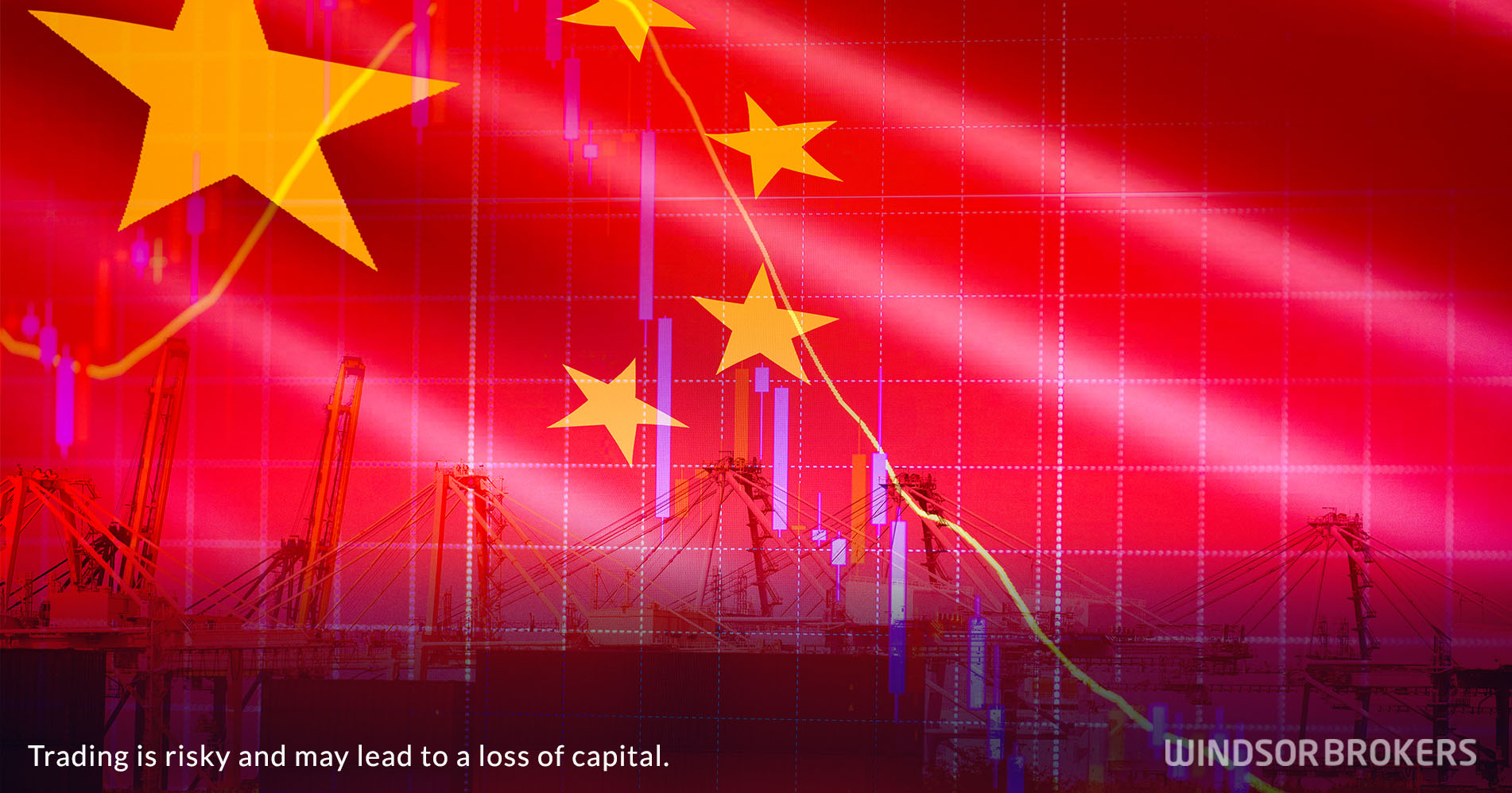 Weak China's economic data add to fears of recovery slowdown and prompt the central bank to cut key policy rates again
Weaker than expected Chinese economic data released today, came in extension of recent downbeat figures and added to pessimistic outlook, prompting the central bank to cut rates and support economic growth.
Slowdown in key sectors signals that China's post-Covid economic recovery is still moving at a slower than expected pace, intensifying pressure on the economy and forcing authorities to take more action to boost growth and to prevent worse scenarios.
China's industrial production grew by 3.7% in July, well below 4.4% expansion in June and identical consensus.
Retail sales, the main gauge of consumption, rose 2.5% in July, slowing from June's 3.1% growth and strongly disappointing expectations for 4.5% growth, marking the slowest monthly growth in seven months.
China's unemployment ticked to 5.3% in July from 5.2% previous month, while youth joblessness is around 10%, adding to concerns, as the economy may miss its 2023 growth target at 5%, with prevailing expectations for 4.9% growth in the third and fourth quarter of 2023.
Economists remain slightly pessimistic and expect more weak macroeconomic data in the near future, with downside risk to economic growth, though do not expect recession and unlikely to lower their expectations for economic growth.
In reaction to downbeat data, China's central bank lowered its Medium Term Lending Facility to 2.5% from 2.65%, boosting signals that the PBOC may cut its benchmark loan prime rate in the policy meeting next week.
Today's rate cut was the second consecutive in three months, adding to signals that Chinese policymakers are on track for further monetary policy easing, in attempts to boost slowing economic recovery and prevent further deterioration in consumer and business confidence.