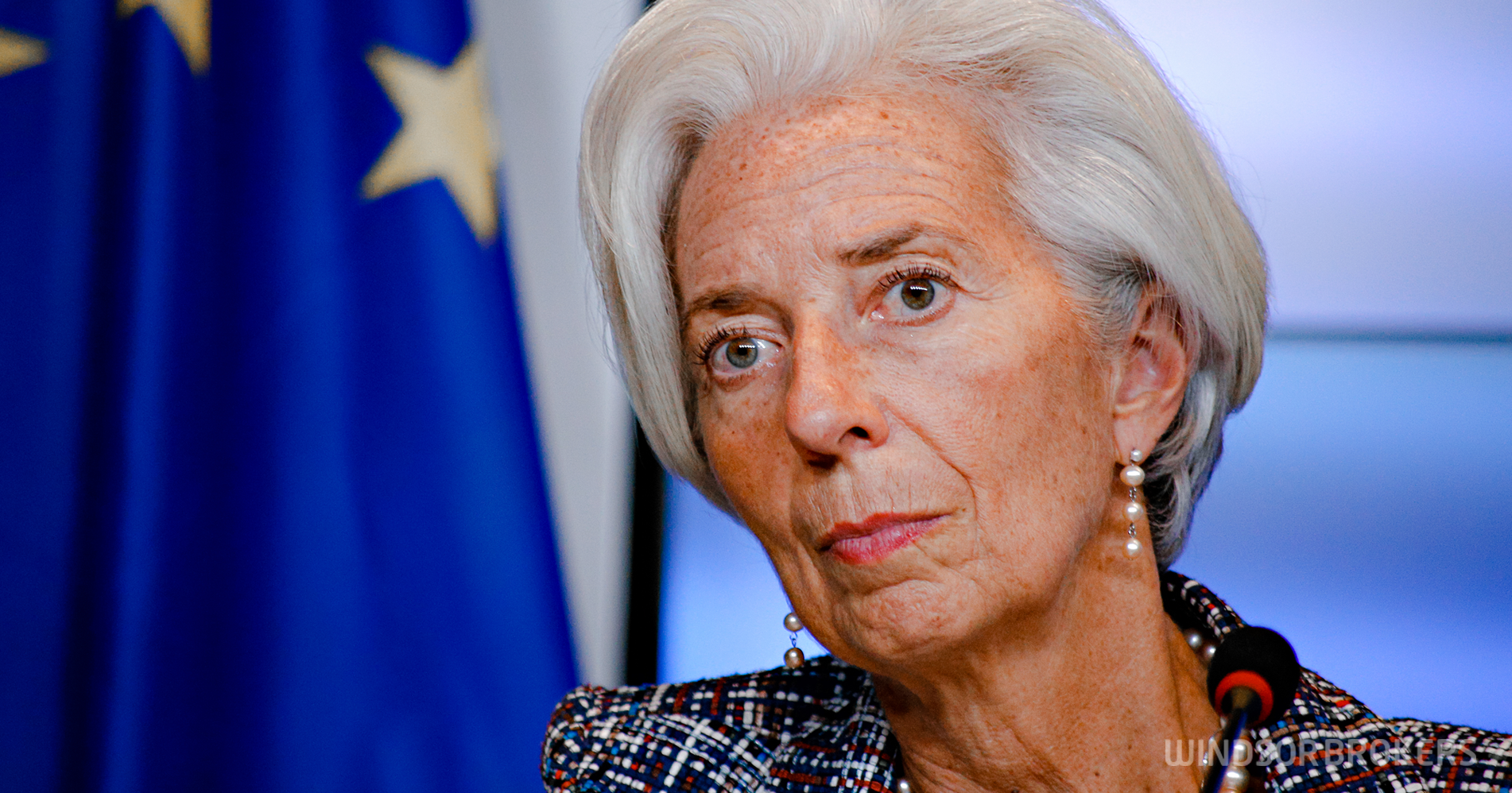 The ECB keeps the policy unchanged but warns about further negative impact from surge in Covid-19 infections
The European Central Bank stayed on hold on the first policy meeting in 2021, as widely expected, and warned that new surge in coronavirus infections poses high risks to the eurozone's recovery.
The ECB's benchmark deposit rate remained at -0.5% while the overall quota for bond purchases under Pandemic Emergency Purchase Program (PEPP) was maintained at 1.85 trillion euros.
The ECB pledged to keep the borrowing costs at ultra-low levels, with extended stimulus well into next year and a massive support package in December, aiming to help the economy through the pandemic and keep bloc's economy afloat during the crisis.
The renewed surge in Covid-19 infections and tight and prolonged restrictive measures, imposed in many countries in the eurozone, and slow start to vaccinations, although Lagarde saluted the start of vaccinations as important milestone, pose serious threat to the economy, and challenge the ECB's forecast of a robust recovery starting in the second quarter of 2021.
Lagarde also pointed at the strong Euro, which holds near the highest in 2 ½ years and dampens the inflation which stays in the negative territory and far below central bank's 2% target, reaffirming that the ECB will continue to closely monitor the exchange rate.
The ECB keeps the door open for more stimulus, as Lagarde confirmed that the central bank would continue buying bonds until it judges that the coronavirus crisis phase is over.
Lagarde also highlighted the downside risks that the eurozone faces but signaled those risks were less acute as news about prospects for the global economy, the agreement on future EU-UK relations and the start of vaccination, boost optimism and reduce risks.