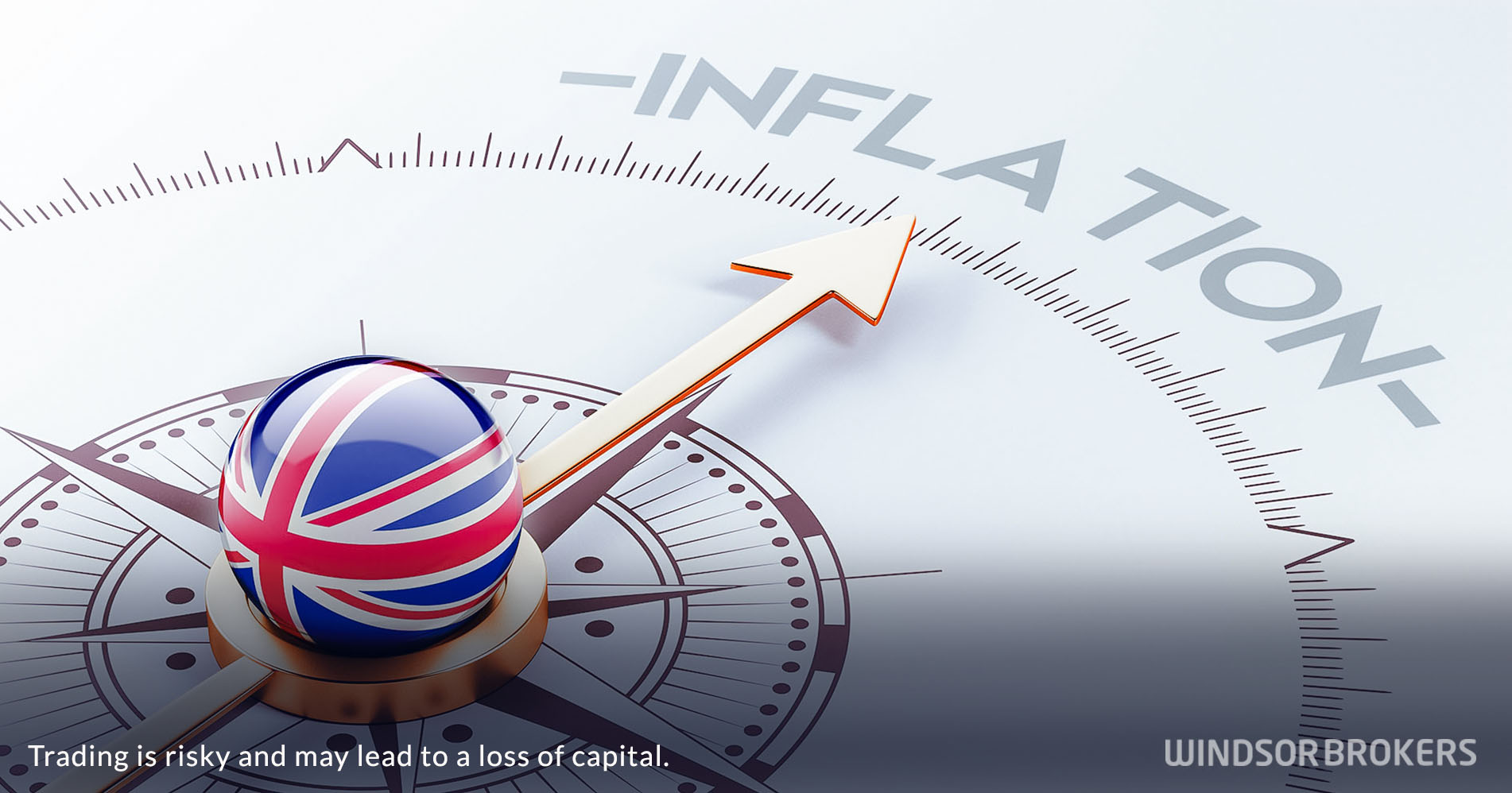 UK inflation jumps to 10.4% in February
Inflation in Britain unexpectedly rose to 10.4% in February, jumping from 10.1% in January and well above 9.9% forecast, with inflation above 10% described by policymakers as dangerously high.
The biggest contributor to unexpected jump in consumer prices in February was rise in inflation for food and non-alcoholic drinks, which climbed to 18%, the highest in 45 years.
Core inflation, which excludes volatile food, energy, alcohol and tobacco components and closely watched by the Bank of England, rose to 6.2% in February from 5.8% prior month and strongly overshot 5.7% consensus.
Inflation in services sector, also seen as an indication of underlying inflation in the economy, rose to 6.6% in February from 6.0% in January.
Higher than expected February figures warn that underlying inflation remains in an upward trajectory, darkening the outlook and adding to expectations for further rate hikes
Fresh rise in consumer prices surprised, as policymakers were more optimistic, particularly in light of recent strong increase of interest rates and signs of easing inflation in the United States and the European Union, which fueled expectations that the worst is behind.
The report also showed that producer inflation remained elevated in February, though lower than previous month, as prices paid by factories rose by 12.7% compared to 14.7% increase in January, but above 12.0% consensus, while prices charged by manufacturers were up by 12.1% in February vs 13.5% in January and below 12.4% forecast, marking the slowest rise in a year.
As inflation in Britain remains elevated and started to rise again, the Finance Minister Jeremy Hunt said that expected decline in inflation cannot be taken for granted and warned that policymakers need to stick to their plans, to put high inflation under control and halve it this year.
The Bank of England Monetary Policy Committee meets tomorrow, and the inflation data put policymakers in a difficult position, as investors were split on expectations for a pause in raising interest rates and 25 basis points hike.
Current turbulences in the banking sector added to expectations that the BOE may press a pause on rate hikes in March meeting, to avoid deepening fresh crisis, but this may not be the scenario after disappointing February inflation report, which may prompt the central bank to deliver 25 basis points hike.